Looking for new opportunities to make money via Airtime & Data Subscriptions (across all Networks in Nigeria),  Pay TV Subscriptions and much more!
We live in a digital world where life changing innovations and opportunities through the use of the internet are limitless. Rechargeandgetpaid.com provides an avenue for anyone in Nigeria to buy airtime VTU, pay cable subscription, buy internet data, and pay electricity bill and other services that you pay for every day.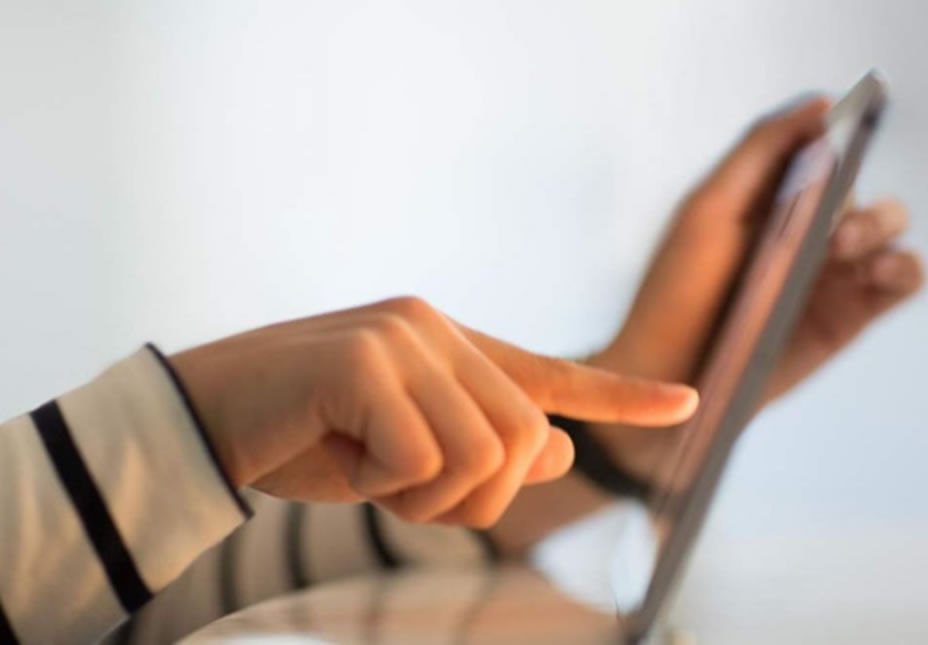 The Big opportunity is here!!! Recharge and Get Paid Ltd
WHAT IS RECHARGE AND GET PAID  (RAGP)?
RECHARGE AND GET PAID (RAGP) is a Nigerian owned telecom company headquartered in Abuja and duly          registered                 with       the         Corporate           Affairs Commission (CAC); (RC Number: 1279919) and licensed by the Nigerian Communications Commission (NCC) to carry out telecoms-related businesses.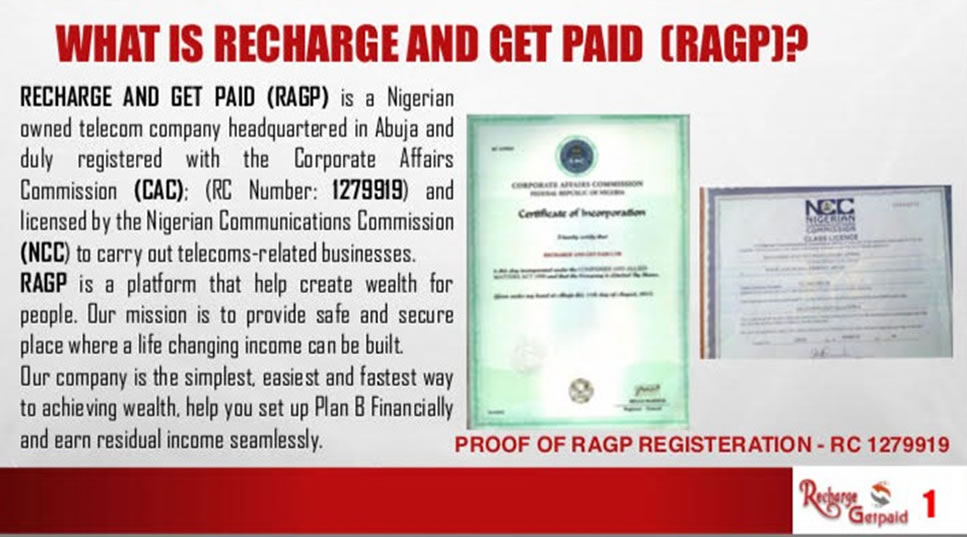 RAGP is a platform that helps create wealth for people. Our mission is to provide safe and secure place where a life changing income can be built. And earn residual income seamlessly.
You get rewarded for buying products and services, buy airtime VTU, Pay bills online, subscribe to cable or just by referring others to use or buy the same products & services they use every day on rechargeandgetpaid.com The profit is no more for the merchant anyone, you share from it. We employ the tools of referral or multi-level marketing in creating financial freedom and reaping all the billions in airtime usage by Nigerians daily.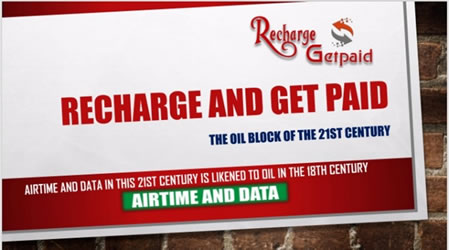 A Safe and Secure place where a life changing and sustainable income can be built.
Recharge and get paid is set up to provide a wealth creation platform for a variety of people anywhere they find themselves and provide a safe and secure place where a life-changing income can be built.
If you are like us who are tired of online business inconsistency, products movement and hawking round the street on a daily basis. Welcome onboard!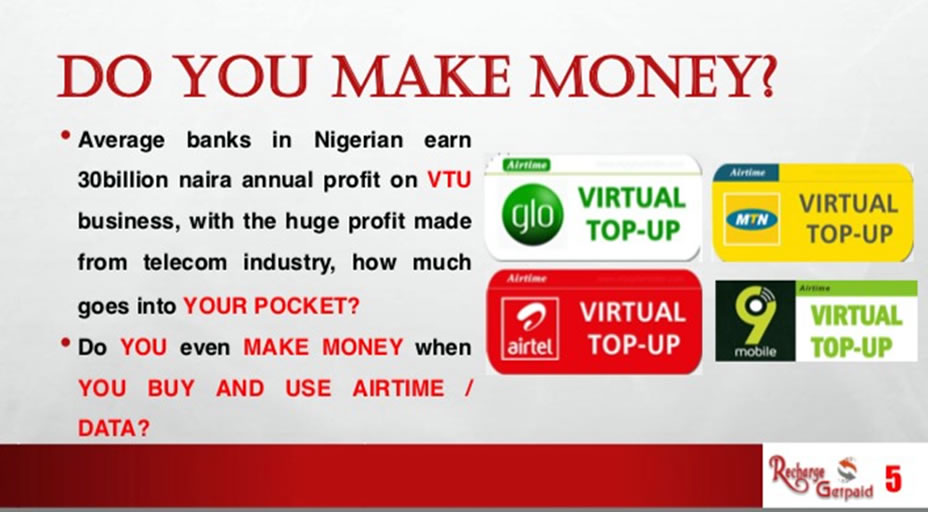 Recharge card is the most effective used products in the world today.
Our Products
By our own research conducted all over the world, we have discovered that recharge card is the most effective used products in the world today.
Our confidence is that our products will produce what many people are looking for in our society today which is Financial Freedom.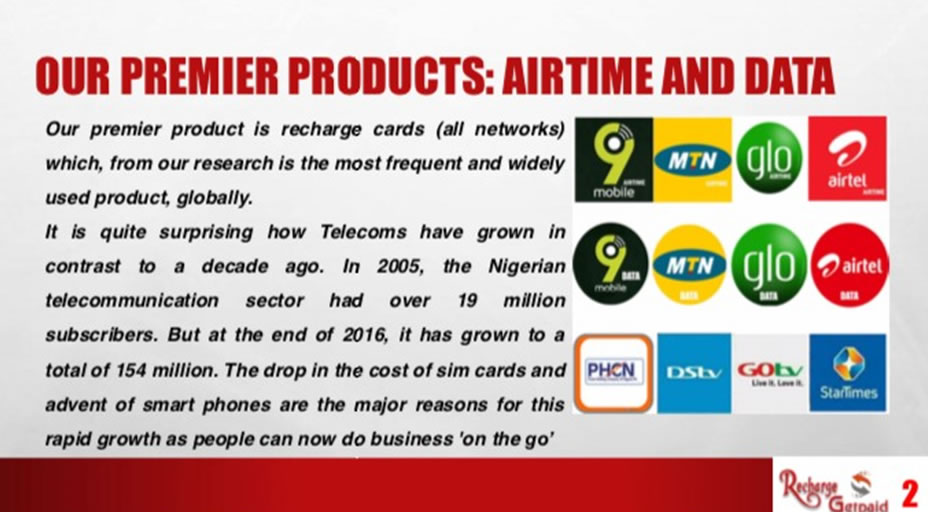 Our distributors
Our distributors will achieve great success in marketing our world class products (All major airtime cards, the electricity bill payment, cable subscription etc) and in sharing the opportunity that comes with Recharge and Get Paid.
Our company
The whole recharge and get paid family is committed to serving our distributors in their professional growth. And we are sure you will enjoy and benefit from the unique products and its incomparable compensation plan.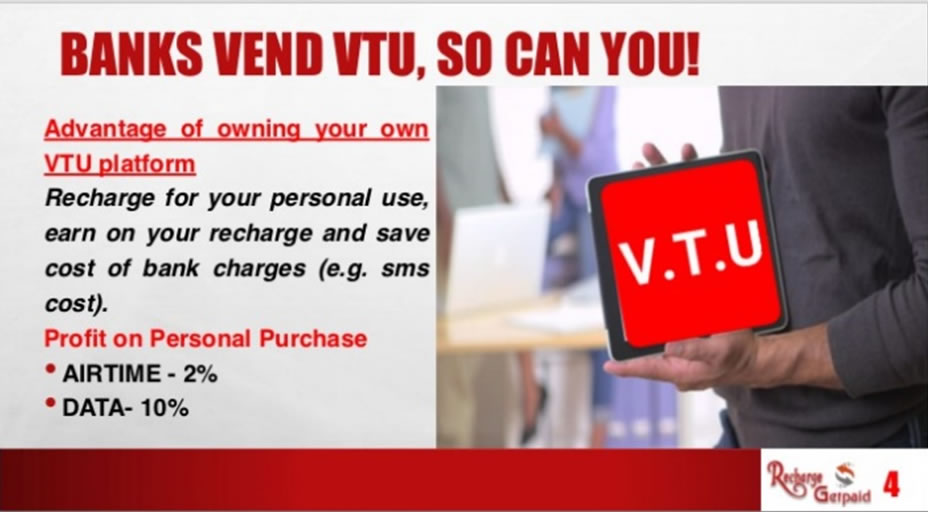 HOW DOES RECHARGE AND GET PAID WORK?
Recharge and get paid offers one of the easiest way to make money online in Nigeria today. New members joining the program are called distributors and are placed in a 3×10 forced matrix that allows members to earn a residual income even when they stop working.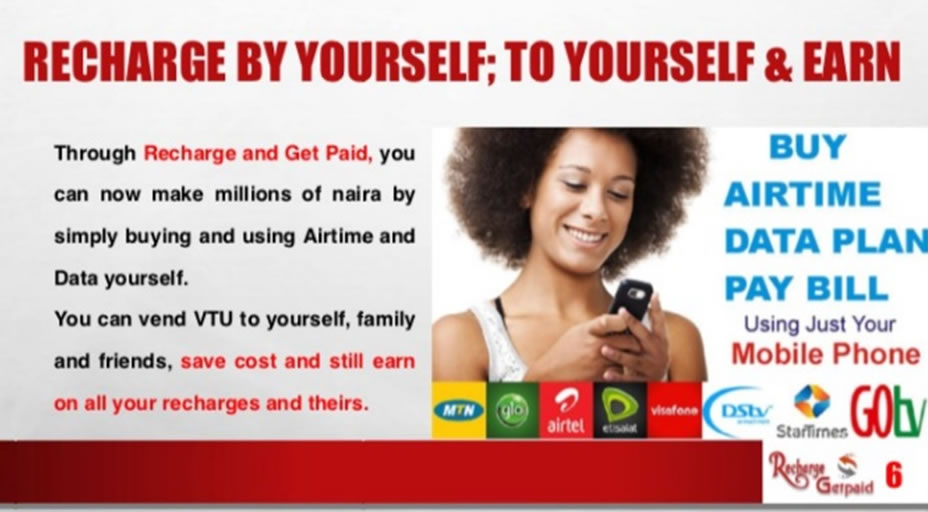 INSTANT BENEFITS FOR REGISTERED MEMBERS
(1) Instant Registration Bonus – 20%.
(2) Instant Direct Referral Bonus – 20%.
(3) Instant Indirect Referral Bonus 10% – 1%.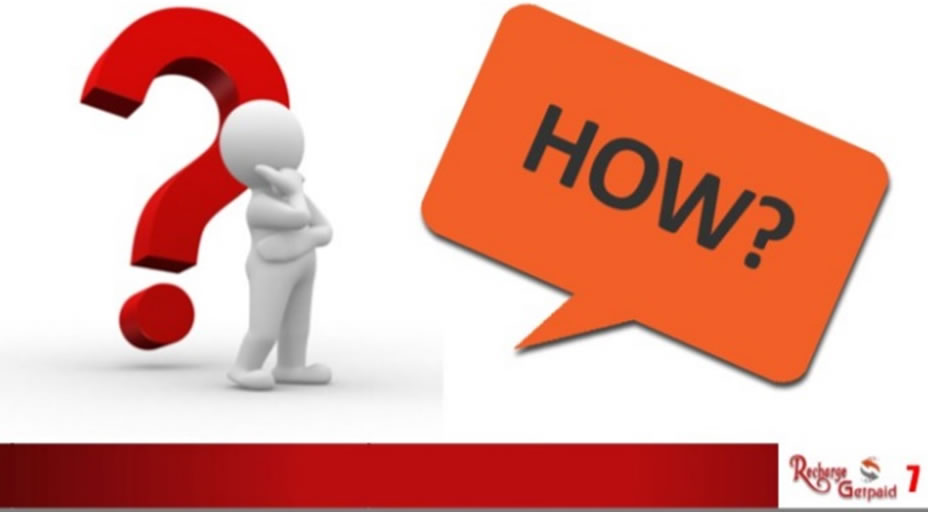 Pick a basic plan of N5, 000 and get your business rolling. 
For more information call 09077434666, 09064793047.