The Nigerian Institute of Electrical and Electronic Engineers (NIEEE) have thrown their weight behind the need for Nigeria to deploy 5G technology saying despite false claims that have impacted the deployment of the technology globally, the developmental potential is huge.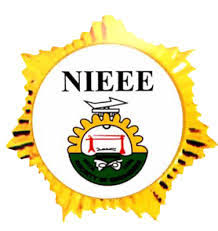 Speaking at a Zoom meeting on the topic "Expert Insights on 5G Concerns", the National Chairman, NIEEE, Kings Adeyemi, noted that the technology has and will enable many opportunities when deployed.
He called on the need for Nigerians to take advantage of the opportunities that come with the 5G technology explaining that every new generation of mobile networks has its excitement and skepticism.
"but I must say that coronavirus are not transmitted by Base Transceiver Station (BTS). 5G signals are not bio-agent, and that EMF for 5G network cannot transmit viruses. Lots of misinformation are out there that must be corrected if we are to move forward as a country."
Backing his claims, Adeyemi, an engineer, who said NIEEE stands with science to say that there is no harm in deploying 5G, noted that now despite controversies surrounding its deployment, some countries around the globe have already started research into 6G.
According to him, there is the need for a roadmap for the development and deployment of 5G in Nigeria, stressing that 2025 will be a major landmark for the technology globally.
"As such countries, which failed to prepare for this generation of technology may not be compatible with developments from other countries of the world."
Adeyemi said it will be difficult for Nigeria to meet up with 6G technology, when there are gang-ups and conspiracies against 5G.The NIEEE Chairman said the National Assembly, the Senate to be precise, which urged the Federal Government to suspend 5G deployment in the country, noted that both the upper and lower chambers of the assembly needed knowledge and awareness to understand the potential of the technology.
"This meeting has become imperative to hold in view of what is going on in the country, especially the call by the Senate on the Federal Government to suspend 5G deployment. It has become obvious that the NASS are in need of knowledge and sensitization on the technology," he stressed.

Source: The Guardian News