Christians in Churches across Lagos state complied with the COVID-19 protocols as they resumed to worship on Sunday.

Business 360 News correspondent who visited some churches in the city reports that automated hand wash units and hand sanitiser dispensers, soaps, water and infrared thermometers were provided by the churches with strict adherence by members.

Also, big banners with "No Mask, No Entry" were posted at the doors to prevent worshipers without face masks from entering the church premises.
Social distancing was also observed by worshipers with stickers bearing "Do Not Sit" placed on intervening seats to create spaces.
We spoke with the Senior Pastor of the Fresh Apostolic Power Ministry, Pastor Moses Golahan Bello, who explained that the Church was never closed as it comprise the individual or believers, but rather that it is the Worship centers that were closed.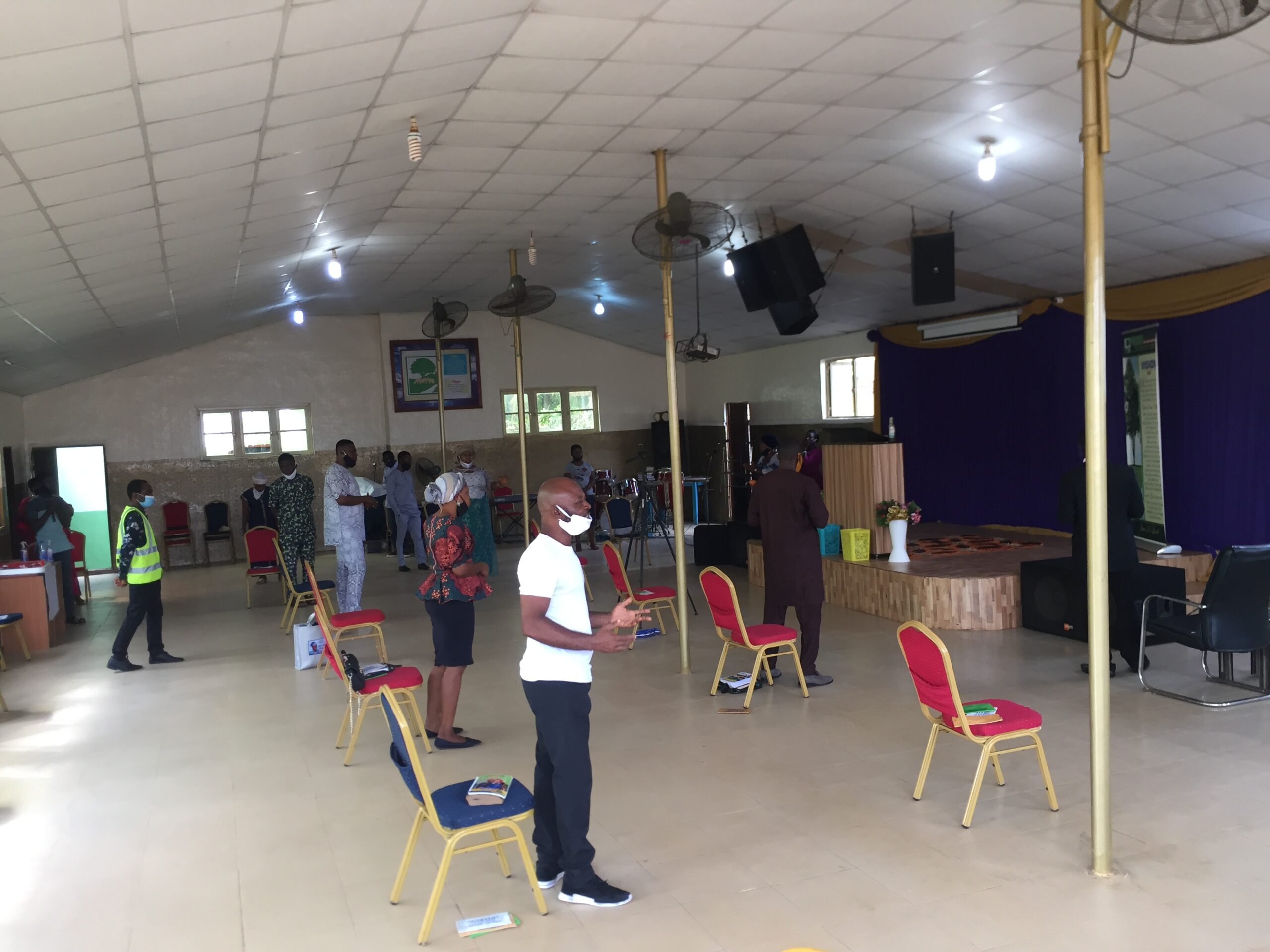 He also used the opportunity to encourage the need for Christians to uphold the Law according to the injunction of the Bible.
"Everyone has been cooperative, you can see them with their face masks on, he said. And we have observed the social distancing rule with strict compliance, nobody comes in without a face mask. When the service is on, everyone wears theirs and those who use face shields are to also use masks.''
Pastor Gbolahan also explained that due to the size of the congregation, three services were held yesterday and this could extend to four services by the next Sunday. According to him rather than worship at 50% capacity, the church has chosen to observe the social distancing rule strictly ensuring a two metre gap on either sides of each sit.
Other Churches visited by the Business 360 Crew include the Assemblies of God Church and the Foursquare Gospel Christian Centre Beco Estate Ikeja Lagos.