The Central Bank has disclosed in a statement that the total contributions into the Private Sector Coalition against COVID-19 has risen to N25.89bn as at Friday.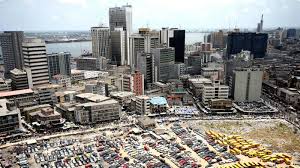 Representatives of Access Bank and Dangote Group who are members of the in a media briefing on Friday, reaffirmed their commitment to complementing the government's efforts in containing the spread of the virus in the country.
According the group comprising well-meaning Nigerians, companies and corporate organizations, updates will also be made available to the public as to how the funds are utilized.
The Managing Director and Chief Executive Officer, Aliko Dangote Foundation, Zouera Youssoufou, said it was important to support the government in bringing an end to the pandemic and that work had begun on the provision of materials and equipment of medical facilities in the six geopolitical zones.
Youssoufou said the group was doing its best, and that teams had been raised to achieve its aims. According to her, the group will also include the creation of testing, isolation and treatment centres, as well as the provision of care units and testing labs.
She said that CACOVID was working with other global bodies and world-class standards to aggressively pursue a solution to the pandemic.
The Head, Corporate Communications, Access Bank, Amaechi Okobi, said the group would continue to work with the government to curb the pandemic in the country.
He said, "CACOVID will also provide palliatives for those who really need them to ease their hardships during the lockdown period."
He also solicited private sector support and increased awareness in winning the COVID-19 fight in the country.
Source: The Punch