After an eventful week for tech entrepreneur Elon Musk, his personal fortune has shot up by more than $15bn (£11.3bn).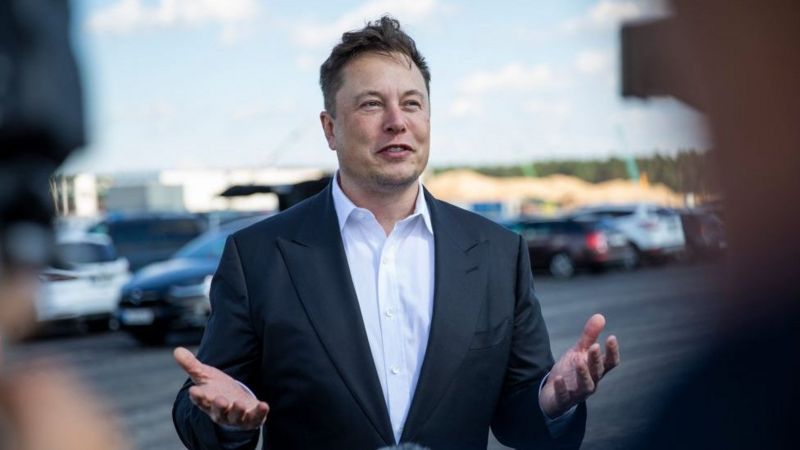 On Monday, it was announced that his electric car company Tesla has been accepted into the S&P 500, a major US stock market index.
This comes after his rocket company SpaceX sent four astronauts into space.
On top of testing positive for Covid-19, Mr Musk is poised to become the world's third richest person.
Tesla's share price surged about 14% in New York following the news it was being added to the index. Given Mr Musk's 20% stake in Tesla his net worth rose to $117.5bn, according to the Bloomberg Billionaires Index.
His wealth has jumped $90bn this year as Tesla's share price has continued to rise.
Over the weekend, Mr Musk tweeted that he "most likely" had a moderate case of Covid-19 and has had symptoms of "a minor cold."
This came the day before four astronauts were launched to the International Space Station in a rocket built by Mr Musk's SpaceX.
Tesla will enter the S&P 500 on 21 December following months of speculation and one setback in September when it failed to make the index.
The California-based car firm would be the biggest new entrant onto the US index, with a stock market value of over $400bn.
Its entry comes after the company posted four consecutive quarters of profits, essential for acceptance on the index. Tesla has recorded losses for much of its history.
Source: BBc