Chairman of the Executive Jet Services Limited Sam Iwuajoku has apologised to the Federal Government following the indefinite suspension placed on the operations of Executive Jets Services (ExecuJet) by the Ministry of Aviation on Monday.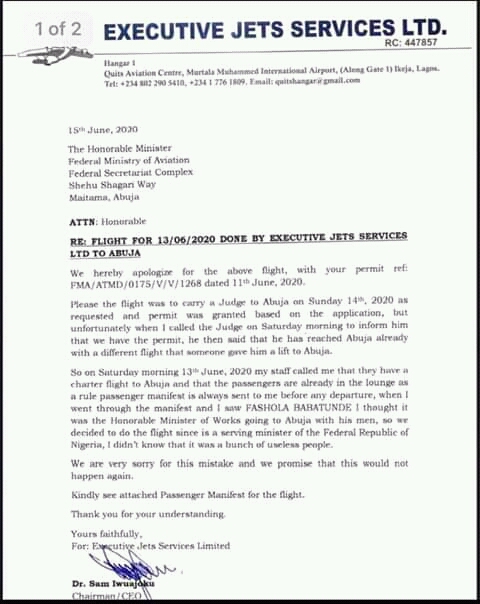 In a letter sent to the Minister of Aviation, Hadi Sirika, he apologized for misleading the ministry on the identity of the passengers it flew to Abuja from Lagos last Saturday and disclosed that the aircraft was to carry a judge to Abuja on Sunday as requested and a permit was granted based on the application.
According to the ExecuJet boss, when he called the Judge on Saturday morning to inform him that the flight had been secured, he found that the Judge was already in Abuja having traveled on a differrent flight.
He said, "On Saturday morning, my staff called me that they had a charter flight to Abuja and that the passengers were already in the lounge. As a rule, passenger manifest is always sent to me before any departure. When I went through the manifest and I saw Fashola Babatunde, I thought it was the Honourable Minister of Works going to Abuja with his men, so we decided to do the flight since he is a serving minister of the country. I didn't know that it was a 'bunch of useless people'. We are very sorry for this mistake and we promise that this would not happen again."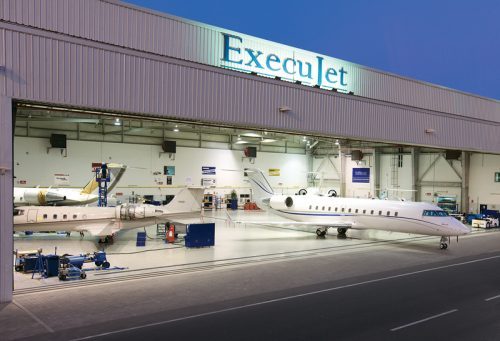 It is not certain whether the Federal Government will make a turnaround on the suspension placed on the airline for contravening the ban on interstate travels or the sanction placed on the Flight Captain. It is only hoped its punitive measures would be relaxed placed an indefinite suspension on the airline.
ExecuJet has operations in six regions – Africa, Asia Pacific, the Caribbean, Europe, Latin America and the Middle East – embracing a workforce of more than 750 experienced staff.