A call has been made to families, religious leaders and Stakeholders on the need to recommend certified relationship counselors for singles and married couples who have challenges in their relationship instead of giving wrong or personal advises.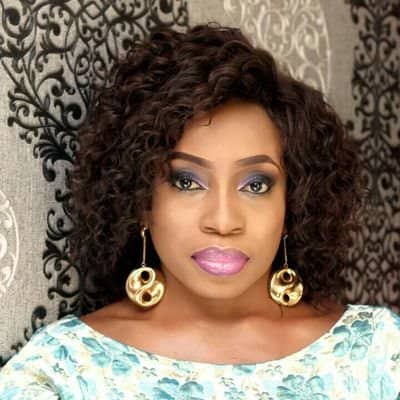 The Convener, Single Groove and Media expert, Uzo Ododo-Oba made the call in Lagos, adding that such ill- advise from non- professionals has done great damages to most singles and married relationships which later led to broken hearts and homes. According to her, these actions also compounded the jobs of the counselors to mend such relationships.
The Single groove platform sets out to empower singles with training on relationships, meet potential partners as well as network with others for future opportunities.
She also observed that, there are cases of people who look down on or use derogatory remarks on singles or single parents in our society. She said "others might be asking foolish questions before dating".
She also highlighted issues bordering on pressure surmounted on singles because of their status either from parents or friends at their work – places and society.
She advised on the need for members of the society to shun the culture of stigmatization because most singles are responsible with good jobs and businesses but only have challenges in picking the right mates.
Ododo-Oba says she started counselling people from her church, circle of friends and from the university days, especially for those who come to her for advise about personal conflicts. "And when they apply my counsel they get amazing results that was how my fan base grew till date. Fortunately, my job as an On -Air -Personality on Wazobia FM radio Lagos and self development over the years, also helped me to discover my passion to serve humanity and add value to singles, peoples and families".
She also pointed out that there are also single persons living with disability [PLWD] and other vulnerable persons in the society, who are also discriminated against and abandoned.
"We also have support them physically, emotionally, and financially, through our networks".
"Most of them want or wish to be married, but challenges, such as hard economy, effect of COVID 19, unempolyment have worsen the situation. We provide assistance to people using the radio, social media and counselling platforms to keep their sanity, homes and family lives."
Ododo-Oba also urged government to formulate education policies and programmes for children on reproduction and sexual education from the creche to university age so as to reduce domestic gender violence prevalent in our society.
Speaking at the event, Mr Daniel Akpata relationship and marriage coach and media entrepreneur advised singles to define their relationship goals, vision and plans as single or as a married persons.
According to him, he often ask singles three vital questions? what is your love language? what is your temperament trait? And what is the essence of your being ?.
According to him, singles should able to answer the above questions before they go into any marriage relationship he added
Akpata charged singles to read books on relationships and widely, listen to audios, training and get multiple sources of income to sustain themselves.
He added that there are three cords that bind a marriage together, namely effective communication, sweet love -making and money. "Couples must discover themselves, add values to themselves and the society".
The event attracted a large turn-out of singles and single parents as well as members of the public with highlights on speed-dating, comedy, music, freebies and entertainment