Experts in the Nigerian capital market have urged the federal government and key policy makers in the country on the need to revisit the issue of capital gains tax exemption initially granted in 2012.
Speaking at the just concluded 26th annual Conference of the Chartered Institute of Stockbrokers in Benin city Edo state, the President and Chairman Governing Council Chartered Institute of Stockbrokers Mr. Oluwole Adeosun in his opening speech highlighted the capital gains tax exemption which according to him had gone a long way bringing stability to the market and as such should be reconsidered as the market is not ripe enough for capital gains tax.
''We call on the Federal Government to revisit the issue of Capital Gains Tax and restore the exemption Nigerian equities that lapsed last year. That exemption granted in 2012 was a particularly important action by the Federal Government of Nigeria which helped to bring a reasonable level of stability to our fledgling Market. We are not yet out of the woods, so the market is not yet ripe for Capital Gains Tax.''
Adeosun also spoke on the need for key policy makers in the country to support the Chartered Institute of Stockbrokers especially in the area of financial literacy.
''Our work in the financial literacy area is much and needs huge resources to accomplish. Our trading markets need increased liquidity from Pension fund investment and other high-net-worth channels to stabilize. Indeed, Nigeria needs the capital market and with the coming of the African Continental Free Trade Area agreement (AfCFTA) the competition has heightened among African countries to attract foreign Direct and Portfolio Investments.''
Meanwhile, CEO Edgefield Capital Gboyega Isiaka who was one of the panelists at the event shed light on the fact that it amounts to double taxing when one stream of revenue in the hands of two investors is taxed. He stressed the fact that the impact of inflation on the income should also be taken into consideration. According to him, if we have an economy that is growing, whoever is paying will do well. However, given the present state of the economy as it were, Capital gains tax exemption should be reconsidered.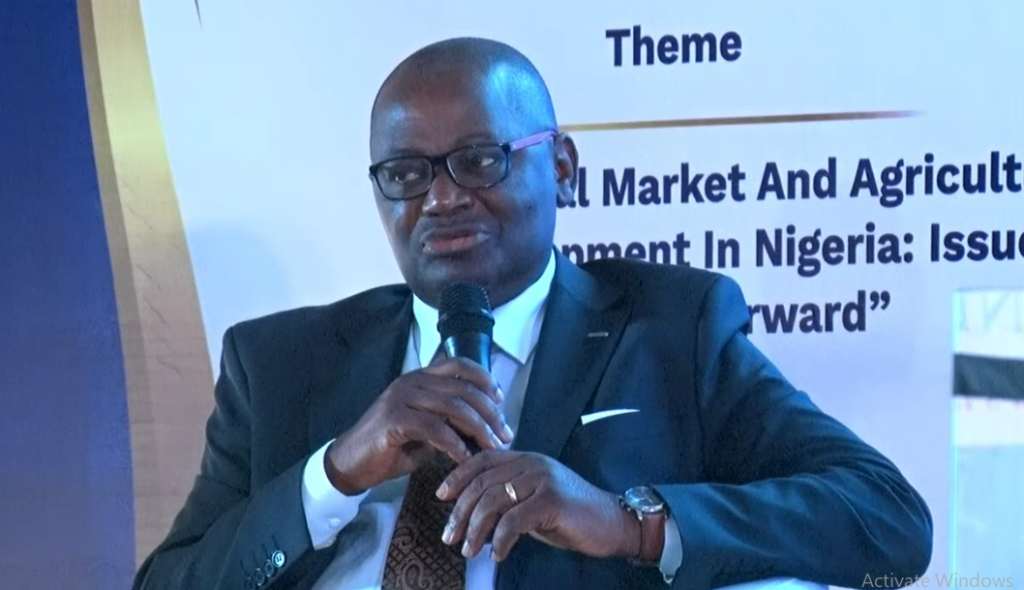 ''Yes, Government needs a lot of money, but given where we are now, I think we can still slow things down a bit, and I agree with the President of the Institute in his welcome address, the market is still not out of the woods yet. I think we should give this a bit of time, slow down on it, so that our Market can grow better.''
The conference which had as its theme 'Capital Market and Agricultural development in Nigeria: Issues and the way forward, also saw participants discuss issues bordering on developing the Agricultural Sector with a view to driving employment and state revenue, Commodity Exchanges and Agricultural Development in Nigeria, Capital Market regulation in the digital age and as well harnessing technology to drive innovation and growth in the Capital Market.