FMDQ Securities Exchange has approved the Listing of the TSL SPV PLC ₦12.00 billion Series 1 Guaranteed Fixed Rate Infrastructure Bond under its ₦50.00 billion Bond Issuance Programme on the Exchange's Platform.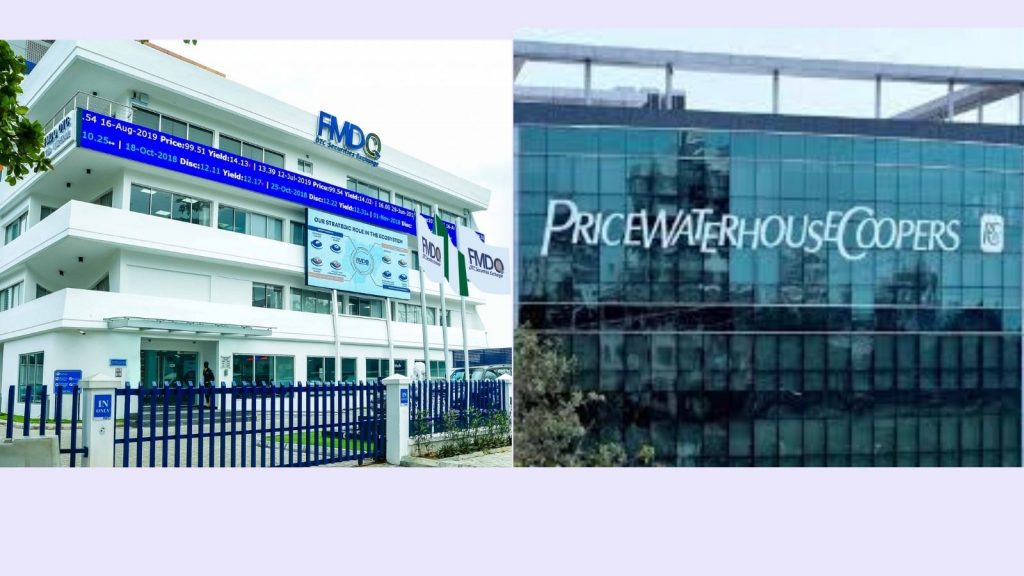 The listing of the bond joins a host of other corporate securities issued on FMDQ Exchange's platform this year, actively tapping the DCM as a viable avenue to raise funds to meet working capital requirements.

In its role as a market organiser for the Nigerian Debt Capital Market ("DCM"), FMDQ Holdings PLC has sustained efforts in ensuring that stakeholders have uninterrupted access to a credible and robust platform which allows for capital raising, risk management and transfer of value, through its wholly owned Exchange, Central Counterparty and Depository.

Transport Services Limited ("TSL"), has set up a special purpose vehicle (SPV) to raise finance through the listing of debt securities which would be used to boost the Issuer's business expansion exercise and to restructure the company's debts over the specified period.

TSL is a leading provider of customised logistics and transportation solutions in Nigeria. The company currently provides regional logistics services to clients in the oil and gas, mining and construction, fast moving consumer goods ("FMCG"), and agricultural sectors. In a statement by the Managing Director/Chief Executive Officer, TSL SPV PLC, Mr. Ayodeji Wright, he stated that "TSL's Senior Guaranteed Infrastructure Bonds was conceived a few years ago and I am profoundly grateful to the entirety of the Transaction Parties, TSL Bond Investors, InfraCredit and the Regulators, who have made this a reality today. TSL remains committed to delivering its vision of providing bespoke supply chain and logistics solutions within Nigeria, and to sub-Saharan Africa.

The unprecedented issuance of the ₦12.00 billion, 10% fixed rate, 10-year tenor TSL Bonds is a first in Nigeria's transportation and logistics sector, which will undoubtedly be the springboard to provide the financial reinforcement to our business strategy and strong operating model. Its proceeds will in part be used to stimulate an atmosphere for profitable growth for the business and in part for the improvement of the existing business."

In his remarks, the Head, Debt Capital Markets, Stanbic IBTC Capital Limited, Mr. Tokunbo Aturamu, expressed his delight at the successful issuance and listing of the TSL SPV PLC's ₦50 billion Series 1 guaranteed infrastructure bonds (the "Bond Issue").

He noted that "Transport Services Limited, the sponsors of TSL SPV PLC, is a key player in the crucial logistics and distribution sector of the Nigerian economy and thanked them for participating in the Bond Issue". In conclusion, Mr Aturamu thanked the Board and Management of Transport Services Limited for the opportunity given to Stanbic IBTC Capital to act as the Lead Issuing House to TSL SPV PLC's landmark Bond Issue under its 50 billion debt issuance programme.

According to the Managing Director/Chief Executive Officer, Infrastructure Credit Guarantee Company Limited, Mr. Chinua Azubike, "Despite challenges brought by the recent COVID-19 pandemic, this achievement demonstrates InfraCredit's continuing support for inclusive access to long-term local currency finance for infrastructure development, and the deepening of the domestic debt capital markets with good quality asset classes for domestic investors.

TSL, over its 19-year history, has built a strong pedigree as a highly experienced and innovative transport & logistics service provider particularly in safety, maintenance, and journey administration. As we expand and diversify our guarantee portfolio to the transportation sector and given the importance of transport infrastructure to Nigeria's economic recovery, we believe that our role remains vital in enabling businesses to deliver more essential infrastructure that can drive a clear and sustainable development impact on economic activities as well as improve the livelihoods of Nigerians".

FMDQ Group is Africa's first vertically integrated financial market infrastructure (FMI) group providing a one-stop platform for the seamless and cost-efficient execution, risk management, clearing, settlement and depository services, as well as data and information services across the debt capital, foreign exchange and derivatives markets in Nigeria, through its subsidiaries, FMDQ Securities Exchange Limited, FMDQ Clear Limited and FMDQ Depository Limited.