Concerned about poor use of the English Language and bad diction in Business presentations across in enterprise, a group has embarked on training Micro and Small Business owners in an effort to boost their capacity and business worth.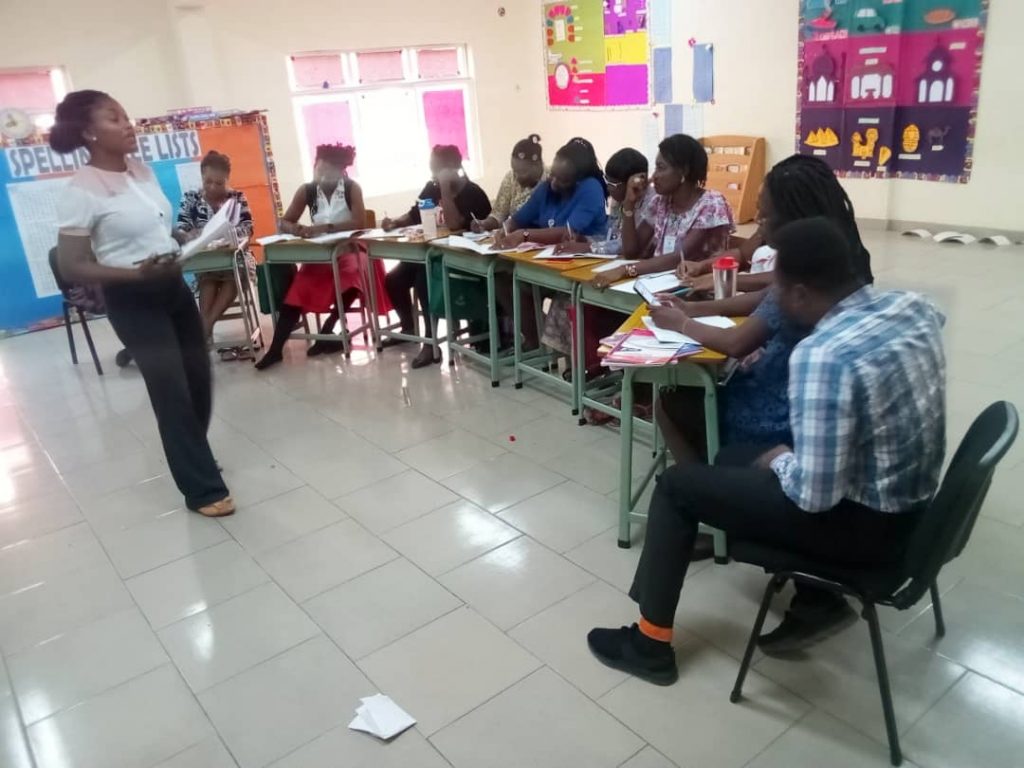 Speaking at the event, Chief executive officer, Knack Communications Mr. Elliot Emeka Anunwa maintained that the workshop targets at raising transformational communicators and public speakers who are purposeful, valuable and who would impact their generation positively without confusing others with fake accents and dictions.
According to him, some of the pronunciations are technical, even for phonologists, they have to listen carefully repeatedly before they can master the sounds, it takes gradual process and mastery.
The communication expert listed some challenges faced using the right sounds as environmental factors, peer pressure, mother- tongue interference, mockery among others.
He urged them to carefully explore and develop these potentials to boost the personal development and businesses. The phonologist urged the participants to build strong relationships; and learn to connect with people instrumental to building great network now and in future.
The interactive event included transcription exercises, public speaking and presentations. The participants were taught by professional trainers on the 44 English sounds including both vowels and consonants and how to identify, practice and master them correctly at the workshop.
The participants were given copies of "Something Different about Your English book "with audio CD at the training.
He urged government to invest in language laboratories for public schools, same way ICT centers have been given priorities in higher institutions, as English is used as common conversations for religion, media, politics, education commerce among others.
Mr Anunwa disclosed that the group has trained over 1000 clusters of stakeholders including students teachers and organizations over the years.
Since we are relational and connected Anunwa  advised  participants  to  learn more from  good phonetic books, English speakers and YouTube Videos.
Speaking to  one of the  participants, she  disclosed to Business 360 News that she has learnt how to master sounds as well as understand the use of English in basic dialogue. According to  her , " l am leaving  the workshop, a more confident, articulate and knowledgeable person." She exclaimed.