Yoghurts are popular more for the fact that they taste rich and creamy, but the reality is that their benefits go beyond just their taste. Not only is Yoghurt rich in calcium, it is also a powerhouse of protein. No wonder every grocery store has an array of Yoghurt varieties and flavors, as a bowl of Yoghurt is said to have 300 grams of calcium.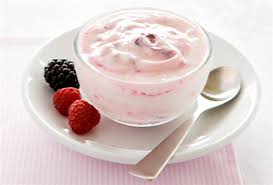 The major ingredients in terms of cost for Yoghurt manufacturing are milk and sugar which are readily available in Nigeria. Observers say the gap between supply and demand for low-fat dairy foods such as yoghurt is widening in the country as a result of increase in population and urbanization. As such the country provides a huge market for potential investors in the agro allied cum food processing industries.
But there are Nigerians who are not waiting for investors to come for the kill while they stand by and watch. They have are taking the bulls by the horns, positioning themselves in the Agribusiness sector as manufacturers of such dairy products. One of such persons is Efe Iya, the lady behind Yange Yoghurt.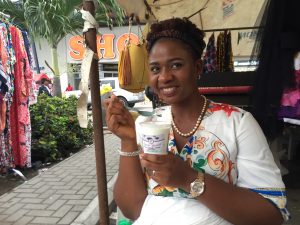 Efe Iya, CEO Yagne Yoghurt
Efe Iya is a Psychology graduate who started her Yoghurt manufacturing business with less than $50 dollars in 2018. According to her, she chose Yoghurt for its health benefits.
Business 360 News met with her recently at the just concluded Lagos shopping festival where she participated as a vendor at the event. We bring you highlights of the interview below:
Business360: Tell us about yourself and what you want people to know about Yange Yoghurt?
Yange: My name is Efe Iya. I am married with two children. I studied psychology. I am a warm and friendly person and I love meeting people. Perhaps I would have been a politician if I had the opportunity.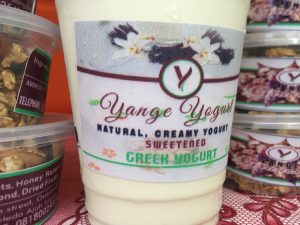 Business360: You studied psychology and you end up as a Yoghurt manufacturer, how did your parents take this decision.
Yange: My parent supported me, although my mum is late but my father loves my Yoghurt, he can't do without it. He encourages me a lot, when I told him I was venturing into this line of business, all he simply did was ask if this is what I really wanted. And then he said if I am okay with it I should continue, and my husband and kids too encouraged me.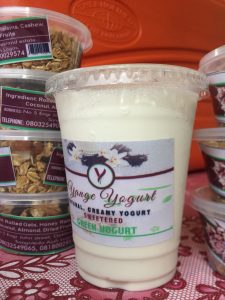 Business360: How old is Yange Yoghurt
Yange: We are just a year and 7 Months old. And sincerely, I am amazed at how far we have come in such a short while.
Business360: How did you come up with your brand concept?
Yange: I have a friend in the U.K that deals with branding and packaging, he helped me in branding my product, help me to build my website and Instagram page.
Business360: What are the challenges you encountered in area of funding?
Yange: I started with Yange Yoghurt with the sum of 20,000naira, and so far so good, I haven't borrowed money from any bank or individual.
In terms of challenges, not having a NAFDAC registration number was a big issue for me at the time we started. People were like 'you don't have NAFDAC N0., nobody will buy your Yoghurt. But I persevered. Despite this challenge, within the first 2 weeks of my production, I already had four major gyms I supply in Lagos.
The product is too good to be ignored. I didn't really know how far it would take me, as I was only looking for means of survivor and how to cater for my 2 kids.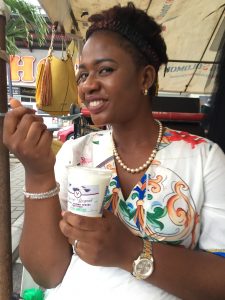 Business360: What advice do you have for young entrepreneur?
Yange: My advice for them is to keep their head up high and remain optimistic, they will surely achieve their goals thank you.