The need to leverage the Nation's Debt Capital Markets ("DCM") as a means of financing infrastructure development in the Country was the highlights of discussions in a just concluded meeting of Financial Experts with Stakeholders cutting across various sectors of the Nigerian economy.  .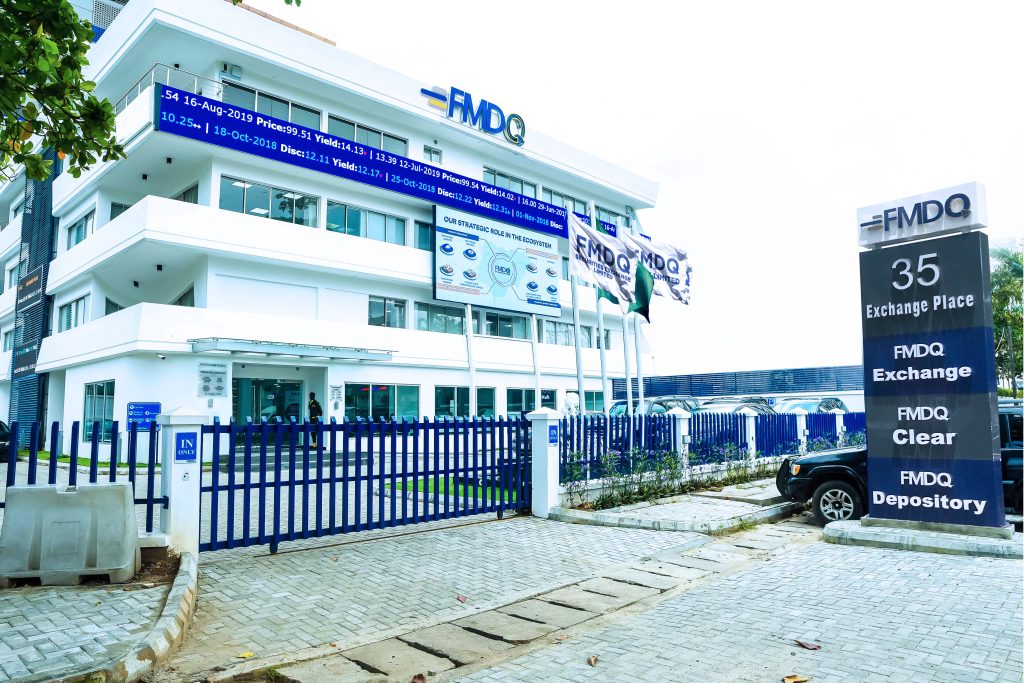 The meeting which came up recently on Webinar was held in accordance with the terms of reference of the Infrastructure Finance Sub-Committee of the FMDQ Debt Capital Markets Development ("DCMD") Project, to facilitate the uptake of capital markets products as a means of financing infrastructure.
Financial Experts and Stakeholders as well as key players in the construction, mines & steel, oil & gas, health, transportation, education and information technology sectors participated virtually in the meeting which critically focused on how domestic and foreign infrastructure financing can be raised through different financing models to create an enabling environment for private investments in Infrastructure.
Highlights of the meeting included topics such as opportunities and challenges of benchmarking the Nigerian debt infrastructure market, identifying the scope of de-risking tools in enhancing bankability of infrastructure projects, and government incentives and legislation reforms to unlock infrastructure development in Nigeria.
In his opening remarks, Mr. Bola Onadele Koko, Chief Executive Officer, FMDQ Group, stated that, "infrastructure development is critical for economic growth, reduced poverty, job creation as well as improving the wellbeing of the citizenry and the DCM provides a key avenue through which infrastructural growth can be fostered to promote economic development."

He further stated "at FMDQ, we recognise the increasing role of the inclusion of private capital in the Nigerian capital market which had hitherto been serviced only by public companies. FMDQ Private Markets Limited was incorporated to enable private companies irrespective of size to access the market for funding and raise vital capital to expand operations and function as efficiently as possible within their various sectors."
According to Mr. Bolaji Balogun, Chief Executive Officer, Chapel Hill Denham & Chair, Steering Committee, FMDQ DCMD Project, "it is absolutely clear that if any country wants to develop, the country develops primarily around the base of a deep and liquid domestic debt capital market and therefore, the role that FMDQ Group plays in this respect is pivotal".
Speakers and panelists at the event include Financial Experts and thought leaders cutting across the various sectors of the economy including Mr. Bola Onadele. Koko, Chief Executive Officer, FMDQ Group, Mr. Bolaji Balogun, Chief Executive Officer, Chapel Hill Denham & Chair, Steering Committee, FMDQ DCMD Project, Professor Gbolahan Elias, SAN, Principal Partner, G.Elias & Co., Mr. Wale Shonibare, Energy Financial Solutions, Policy & Regulation, African Development Group, Mr. Daniel Mueller, Head, Origination & Structuring, Infrastructure Credit Guarantee Company Limited, Engr. Chidi K.C. Izuwah Snr., Director General, Infrastructure Concession Regulatory Commission, Dr. Farouk Aminu, Head, Investment Supervision Department, National Pension Commission, Mr. Haresh Aswani, Managing Director, Africa, Tolaram Group, and Mr. Taiwo Adeniji, Senior Director, Investments, Africa Finance Corporation. The session was moderated by Dr. Z. Wura Abiola, Managing Director, Management Transformation Limited & Co-Chair, FMDQ DCMD Project Infrastructure Finance Sub-Committee.

FMDQ serves as the DCMD Project Office, working closely with the stakeholders through the Governance Committees and its six (6) Sub-Committees, to drive the process of review and implementation of the initiatives required to transform the Nigerian DCM within the 10-year project implementation horizon of 2015 – 2025, aligned with the Securities and Exchange Commission's Nigerian Capital Market Master Plan.
As part of its mandate to make the Nigerian financial markets "GOLD" – Globally Competitive, Operationally Excellent, Liquid and Diverse – FMDQ and the market stakeholders, through the DCMD Project, continue to champion initiatives aimed at making it easier for DCM stakeholders to access and raise capital, and foster development in the DCM, upgrading the market to its global counterparts.