Lufthansa Group's supervisory board on Monday approved the purchase of five Airbus A350-900s and five Boeing 787-9s as part of a long-standing fleet renewal program that will see 175 new aircraft delivered to the group this decade.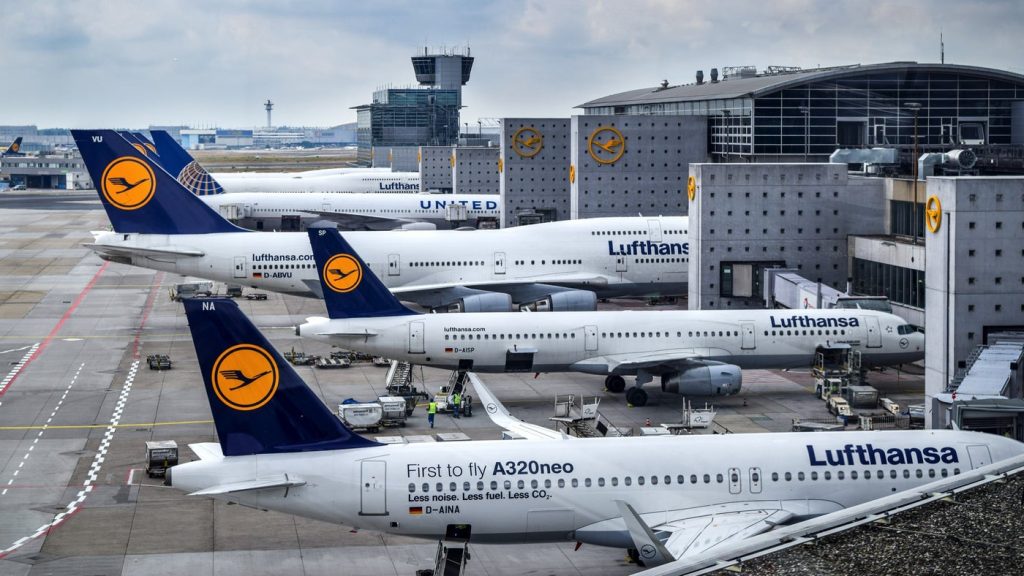 Decisions by some airlines to slow or cancel delivery of orders over the past year due to Covid considerations opened an opportunity for early delivery of previously manufactured aircraft, said Lufthansa.
These fuel-efficient jets are primarily designed to replace the gas-guzzling four-engine Airbus A340 planes. Though the group's network airlines consist of Lufthansa, Swiss, Austrian and Brussels Airlines, these planes will be earmarked for Lufthansa itself.
This will bring the total to 175 new aircraft to be delivered to the Lufthansa Group this decade.
Lufthansa Airlines will fly all 10 of the long-haul widebodies, starting with the first 787-9 as early as this coming winter and continuing into the first half of 2022. Monday's decision brings the total number of firm orders for Boeing 787-89s and 777-9s to 45.
The order for the A350-900s brings Lufthansa's firm order total for the Airbus widebodies to 45. Plans call for the newly ordered A350-900s to enter the Lufthansa fleet in 2027 and 2028.
Lufthansa said the 787-9 and A350-900 essentially will replace the four-engine A340 as part of a process that will see an initial fleet reduction. Plans call for cutting the number of four-engine aircraft in the group's long-haul fleet to less than 15 percent by the middle of the decade; before the crisis, the share amounted to about 50 percent.
The aircraft purchases effectively accelerate the reduction of fleet complexity for more efficiency, it added. Lufthansa estimates that operating costs of the new aircraft will be 15 percent less than those of the models they replace.
Due to the pandemic and Lufthansa's fleet modernization program, the airline's A380s, Boeing 747-400s and Airbus A340-600s, along with A330-200s, Boeing 777-200s and 767-300s operated by other Lufthansa Group airlines will be phased out over the coming years.
The investment in new aircraft complies with the framework agreement between the Economic Stabilization Fund of the Federal Republic of Germany (WSF) and Deutsche Lufthansa AG, said the group. The investment also aligns with the group's policy of limiting annual capital expenditures to the level of depreciation and amortization and strictly focusing on increasing company value, it added.