"Any tanker that carries more than 45,000 litres will be confiscated. We will be restricting containerised trucks to specific routes. They will be regulated via a scheme to ensure drivers are competent and of good character."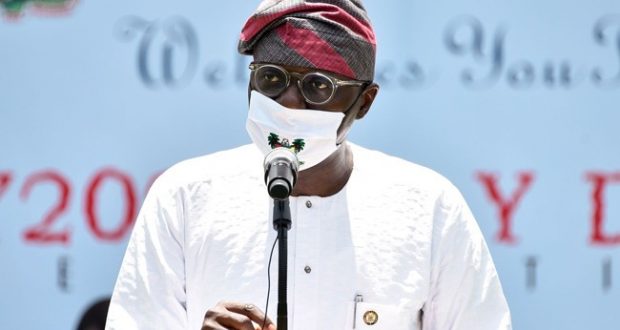 An engineer from the Ministry of Transport, Abdulhafis Toriola, explained the kind of vehicle being banned from the road in daytime.
"We are referring to any vehicle that is more than six feet which must align by the instruction," he said.
Toriola gave truckers the designated routes they must follow. He advised them to go through tollgate-Alapere- Ogudu- Gbagada- Oshodi- Apapa expressway to connect to Apapa port.
For trailers coming through Lagos-Abeokuta Expressway, he advised them to take a link at the Oshodi interchange to link Apapa expressway. While trailers from the Lagos-Badagry Expressway were advised to take the Mile 2 interchange to link Apapa.
He added, "Trucks cannot go from Costain to Surulere, Funsho Williams and Ikorodu road anymore. However, trucks that are six wheels and below can go that route."
Stakeholders at the event raised their concerns regarding the policy.
A director at the Nigerian Ports Authority representing the managing director, Hadiza Bala-Usman, commended the move but said it may lead to ports congestion.
The director, Dubowaiye Ayodele, reminded the state government that the port reform in 2006 had increased activities at Lagos ports and a night schedule may only create a backlog of uncleared containers which could affect insurance and possible piracy.
Chairman, Association of Maritime Truck Owners, Remi Ogungbemi, who presented a position paper at the engagement said restriction of trucks movement would cripple the economy.
Vice President of COMTUA, Folake George, pleaded for trucks to move at off-peak periods. She also asked the government to make the Tin-Can Island corridor accessible for commuters.
Responding, the Special Adviser to the Governor on Transportation, Oluwatoyin Fayinka, reiterated the government's decision to restrict the trucks to nighttime operations effective April 2021.
He tasked the stakeholders to cooperate with the government and the NPA to only allow the capacity it can contain when the e-call up system is in place. He threatened to tow errant vehicles that do not adhere to the government dictates. He also advised the truckers to get better vehicles for haulage.