It is no secret that Nigeria as a Nation has produced an array of great men and women who have broken barriers Nationally as well as internationally demonstrating to the world the 'African can do it spirit'.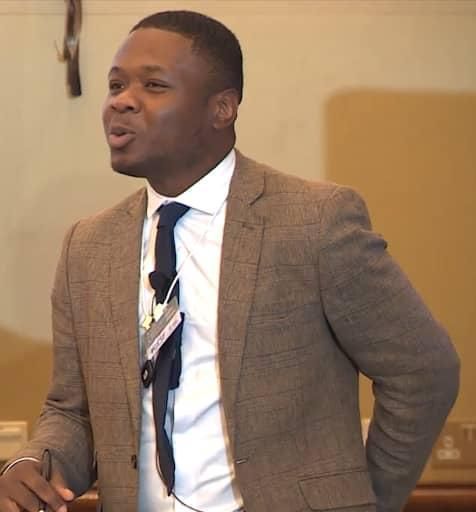 One Nigerian making the African continent proud and telling her authentic stories is Jeremiah Fisayo Bambi who is popularly known as (Jerry Bambi ).
Jerry Bambi is a TV Presenter as well as News anchor with Africanews a subsidiary of the Euronews group.
He recently won the Nigeria Achievers Award TV personality of the year. He is a Nigerian and a fast rising international journalist with @euronews @africanews
Jerry anchors the morning breakfast news programme "The Morning Call" on Africanews. "The morning call" beams to an average audience of 7 million viewers daily across both Francophone and Anglophone countries in Africa.
As a one hour live news broadcast, the programme touches on a variety of news topics that involve politics, culture, education, science Tech, sports and business.
Bambi also recalled what happened recently to Nigerian artistes in Uganda. When they were arrested over contravening COVID 19 laws, the reaction of Nigerians online, though could be understood, but it also revealed a lot of what Nigerians make of other African countries.
Jerry Fisayo Bambi maintained that "We must tell the positive stories of ourselves and of our own people. If we don't do it, no one would do it for us".
He added that Africa told her story on how she had dealt with the epidemics saying Nigeria defeated Ebola.
''We have dealt with Cholera outbreaks and Lassa fever and can deal with Corona too if we continue to take the concrete healthy measures seriously to combat the spread of the virus.''
His list of interviewees include former British Prime Minister Gordon Brown, AfDB president Akinwunmi Adesina, Africa's richest man Aliko Dangote, and Ivorian finance minister Adama Kone and a host of high profile business and statesmen across Africa and the world at large.
He revealed to 360 Network News that it is the stories of people such as Ngozi Okonjo Iweala, Akinwunmi Adeshina, Chimamanda Adichie and the hundreds if not thousands of Nigerians who have demonstrated excellence at home and on a global level that inspire him.
Bambi also maintained that it is important to tell more of the stories of these ones just as we tell the stories of the yahoo boys and the corrupt politicians.
According to him, "We need to embrace more of our people as a continent and appreciate their stories their culture and the positive stories of the people like you and I across these countries who are making impact and change across their communities and countries.
"We must celebrate our commonness and diversity more than the way we celebrate the West.''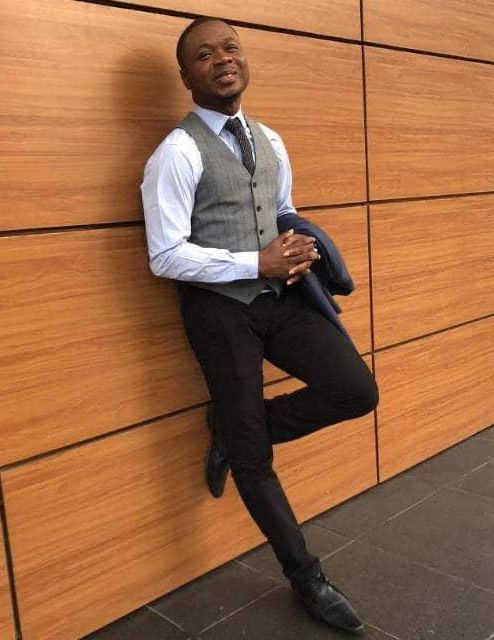 Today, the society is awash with stories from the western world. And the reason is not farfetched. It is because the audience is fascinated by these stories. Yet a place like Ivory Coast is closer to Nigeria than the US. Senegal, Capeverde, and Congo are closer to Nigeria than the Western World. And If we argue that language is a challenge here, what about Ghana, Kenya, South Africa and the likes?
For the Africa continent to truly emerge and be reckoned with, we must tell our own stories and be interested in each other's affairs and culture in such a way that showcases the best of us and not always the worst of us.
We must take pride in our culture as black people. And this is what Nigerians have managed to do so well over the years. This is evident in Nollywood, our music, our entertainment events. We also need to understand the socio-cultural power we have as a people.
''Nigerian music is appreciated everywhere now. But first it took a deliberate effort of Government and some Nigerians to make this possible. We first had to demonstrate that we love and appreciate our own and then the quality improved. All over the continent, many have had their childhood shaped by Nollywood movies. You go to Ghana Cameroon Congo Gabon Kenya Senegal and you would be amazed at how strong the Nigerian socio cultural influence is in these places. With my l0 years experience as a media professional have continuously showcase Africa positively despite all odds. it is time to also take from these places and understand these people's. ''
He disclosed that it was the stories of these men that inspired him when he left Nigeria to take a up a life in Congo where hedidn't speak the language.
Jerry as a journalist is known for his high profile interviews with leaders across government, public and private sectors, business and policy making. He is an active speaker, moderator, and partaker in conferences around the world where discussions on growth and development take place.
His latest project with Africanews is Inspire Africa. Here on this programme, he brilliantly chronicles and anchors a 10 minute show case of solution based stories of people creating change and impact in their communities across Africa.
He is a solid African journalist with a wide and growing international network of respectable people.
"I am often thinking about the young man in French speaking Niger or Ivory Coast or the young woman painter or artiste in Uganda struggling to make an impact and drive change. We need to keep doing this in other areas. We must first look for stories of ourselves or of our own people that inspires creativity and innovation and then tell these stories brilliantly. This way a lot of people would embrace their identity totally and see their potential as enough to make them a success not only locally but internationally. This will help us to project a better image for ourselves and for our country so that that young man hoping to apply for visa to go and study in France or Germany will not have a hard job to do of convincing immigration officers just because he is Nigerian. '' He said.