A US court has sentenced a Nigerian businessman to 10 years in jail for running a cyber fraud scheme that stole at least $11m (£8m) from its victims. Obinwanna Okeke, also known as Invictus Obi, used Nigerian- based companies to defraud people in the US state of Virginia.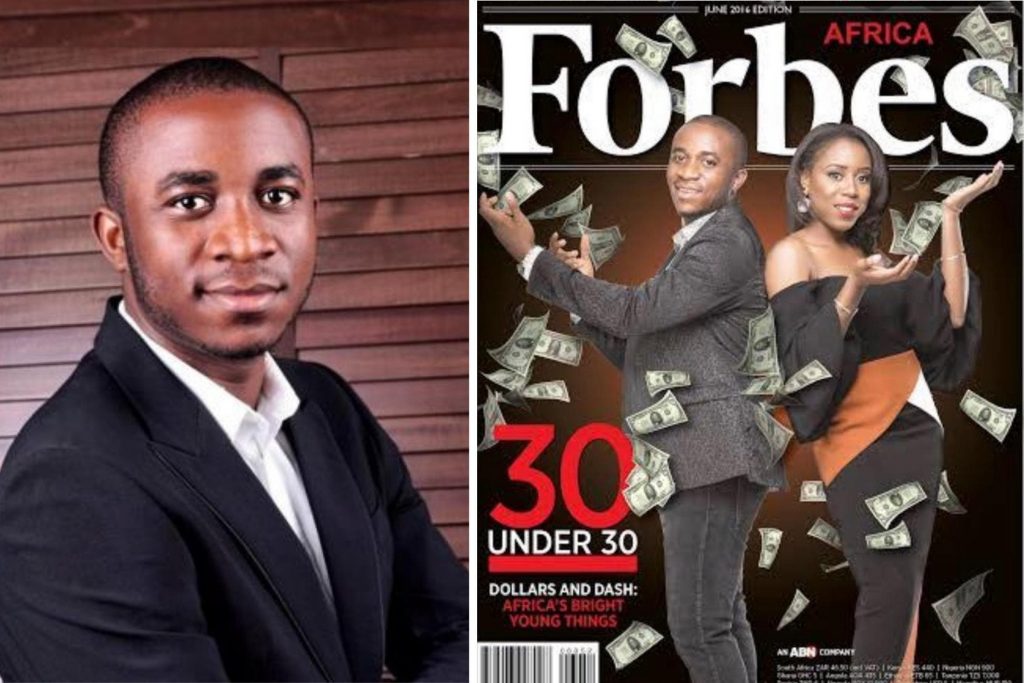 His Invictus Group companies used phishing emails to capture people's login details and take their funds between 2015 and 2019.Obinwanna – who was once on a Forbes list of the most influential African businesspeople under 30 – was arrested in August 2019.
On June 18, 2020, he pleaded guilty to two count charges of internet fraud in the United States that caused $11M in losses to his victims. Until his arrest by the Federal Bureau of Investigation following a 13-month investigation, Okeke was a globally-renowned businessman who had investments in oil and gas, agriculture, private equity, alternative energy, telecom and real estate.
He operated his holdings under the 'Invictus Group'. Invictus Group operated in three African countries including Nigeria, South Africa, and Zambia. He holds a master's degree in International business and Counter-terrorism from Monash University, Australia.
On August 6 2019, Okeke was arrested and charged with two counts of computer fraud and wire fraud. According to the charges, he and his syndicates had defrauded American citizens up to $11m "through fraudulent wire transfer instructions in a massive, coordinated, business e-mail compromise scheme.
On August 7, he appeared before Michael Nachmanoff, a magistrate with the District Court of Eastern District of Virginia, to answer charges of wire fraud. He pled not guilty to the charges.
On October 9th, 2019, a Federal High Court sitting in Abuja, Nigeria ordered the temporary forfeiture of N280M (approximately $800,000) found in his personal and corporate accounts to the Federal Government of Nigeria for fear of its 'dissipation by his cronies' pending the outcome of his trial.
Okeke's arrest was followed by the US Department of Justice indictment of 80 other persons most of whom were Nigerian nationals.
According to the statement released on August 22, 2019, the Department of Justice said that those indicted used various online fraud schemes including business email compromise (BEC) frauds, romance scams, and schemes targeting the elderly, to defraud victims out of millions of dollars.  It called the fraud the "largest case of online fraud in US.
Mr Okeke was returning to Nigeria after a brief visit to the United States when FBI agents intercepted him at the airport and hauled him to a prison on the outskirts of the capital Washington D.C. He apparently was unaware of an outstanding warrant against him before and during his stay in the U.S. in the weeks leading to his arrest on August 6.
Following his detention, Mr. Okeke was indicted by a federal grand jury in September. Prosecutors expected him to admit wrongdoing for expeditious disposal of the case, but he instead pleaded not guilty.
When the trial commenced in February, his lawyers contested the jurisdiction assumed by American authorities over the case, arguing that he did not commit the offence on American soil.
They also said authorities suppressed evidence and failed to read their client his rights following his arrest. All the allegations were denied by prosecutors, who filed evidence that contradicted defence team's claims.
Mr Okeke's lawyers later backed down and agreed to a plea deal with the prosecutors in April.
The deal, which was authenticated by a magistrate on Thursday, allowed Mr. Okeke to admit guilt on one count of conspiracy to commit wire fraud.
Mr Okeke was initially indicted on two counts of computer and wire fraud. With the plea bargain, he was only found guilty of wire fraud, while the second charge that carries lesser sentence and fines was dropped.
As part of the deal, Mr Okeke would enjoy immunity from prosecution on the same matter in the U.S. Eastern District of Virginia. The district would also confirm the validity of the plea agreement in case Mr Okeke is charged over the same offence in other jurisdiction.
Should a need arise in future, federal authorities in the district also undertook to make a case for Mr Okeke not to be charged for the same offence in other jurisdiction.He would, however, lose his rights to appeal the sentence and any fines that may be imposed against him at sentencing.
As part of the deal, Mr Okeke agreed to forfeit all cash and asset directly or indirectly linked to him as part of recovery mechanism against the $11 million fraud.A federal judge would decide whether to pursue partial, full or no forfeiture against Mr Okeke at the point of sentencing. According to the statement of facts submitted to Mr Krask, Mr Okeke admitted to prosecutors that his foray into crime did not come in error.
"The defendant stipulates and agrees that his participation in the events described was undertaken knowingly, intentionally and unlawfully and not as a result of an accident, mistake or other innocent reason," prosecutors said.