The Lagos State Chamber of Commerce and Industry (LCCI) has stressed the need for the Federal government to address challenges hindering domestic production and streamline the distribution of goods within the country.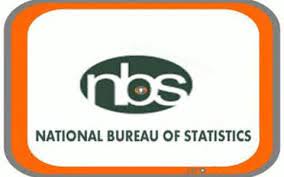 In a statement to the press, director general of the LCCI Dr. Chinyere Almona, FCA urged the government to focus on boosting confidence and attracting Foreign Direct Investments (FDIs) into the Country emphasizing the need to tackle insecurity and other factors affecting agricultural productivity to enhance food supply.
She stressed these concerns highlighting the urgency for strategic economic reforms in the face of escalating inflation calling on the CBN to prioritize currency stability and adopt the right policy mix for ensuring overall price stability..
The call comes following a report from the National Bureau of Statistics which highlighted Inflation for the month of October at 27.33%, marking a 0.61% increase from the previous month. According to the data released by the NBS, the surge is attributed to higher food and fuel prices, coupled with the continuous depreciation of the Naira. Year-on-year, representing a significant 6.24% points increase compared to October 2022, with consumer prices rising by 1.73% on a monthly basis.
The data further indicated food inflation at 31.52% in October, highlighting a 0.88% increase from the previous month and a substantial 7.80% rise compared to the corresponding period in 2022. Core inflation also rose to 22.58%, reflecting a 0.73% point increase from September 2023 and a 5.12% points increase compared to October 2022.
In terms of contribution to the price increase, the data revealed that food and non-alcoholic beverages had the highest impact at 14.16%, followed by housing, water, electricity, gas, and other fuel (4.57%), clothing and footwear (2.09%), transport (1.78%), and furnishings & household equipment & maintenance (1.37%).
The Lagos Chamber of Commerce and Industry (LCCI) expressed concern over the persistent inflationary trend, emphasizing its adverse effects on consumer spending, savings, and manufacturing productivity. The Chamber also called for intensified efforts by the Central Bank of Nigeria (CBN) to address the ten consecutive months of inflation acceleration.