Trading at the Nigerian Stock Exchange yesterday closed on a positive note as the All Share Index closed higher at 29, 970.86 points. (0.76% ).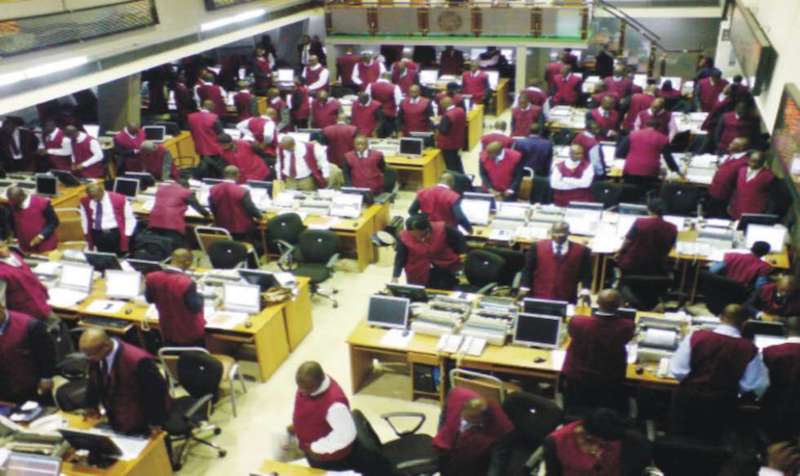 Indices for consumer goods and Insurance stocks also closed higher at (+2.75% ) and (+0.03% ) respectively, following demand for NESTLE (+5.31% ) and MBENEFIT (+4.76% ) stocks.
Meanwhile, selloffs in the shares of GUARANTY (-2.39% ), CCNN (-3.55% ) and SEPLAT (-3.39% ) led to negative returns in the Banking (-0.25% ), Industrial Goods (-0.37% ) and Oil & Gas (-1.40% ) indices, respectively.
Market breadth was also negative, with 17 losers and 16 gainers , led by TRANSEXPR (-9.76% ) and ACCESS (+9.92% ) shares, respectively.
Total volume of trades decreased by 32.78% to 216.01 million units, valued at NGN3.23 billion and exchanged in 4,025 deals.
Analysts at Cordros Securities observe that while some positive earnings releases, as well as downbeat prices in value stocks, appear to drive investor interest,  stating that the absence of a positive trigger continues to dampen our outlook for equities in the short-to-medium term.
Meanwhile, the USD/NGN depreciated by 0.05% to NGN360.42 in the I&E FX window, but closed flat at NGN360.00 at the parallel market.
Total turnover in the IEW increased significantly by 261.18% to USD403.78 million, with trades consummated within the NGN356.00-NGN362.00/USD band.
Meanwhile, yesterday, the apex bank injected USD210 million into the FX market, allocating USD100 million to the wholesale window, and USD55 million apiece to the SMEs and invisibles segments.
According to figures obtained from the Bank, authorized dealers in the wholesale segment of the market were offered the sum of $100 million.
Similarly, the Small and Medium Enterprises (SMEs) segment received the sum of $55 million, while customers requiring foreign exchange for invisibles such as tuition fees, medical payments and Basic Travel
Allowance (BTA), among others, were also allocated the sum of $55 million.
The Director, Corporate Communications Department, Mr. Isaac Okorafor confirmed the transactions in a statement. He also disclosed that the effort of the Bank had helped to reduce exchange rate pressures across all segments of the market.
According to him, the stability of the exchange rate underscored the level of confidence investors and the public had in the naira.
The Bank had at its last intervention last weekend, injected the sum of $247.8 million and CNY34.8 million into the Retail Secondary Market Intervention Sales (SMIS) segment.