Investors on the trading floor of the Nigerian Stock Exchange last week recorded a total turnover of 1.662 billion shares worth N18.205 billion exchanged in 28,791 transactions in contrast to the sum of 1.012 billion shares worth N9.892 billion Naira traded the previous week in 17,023 transactions.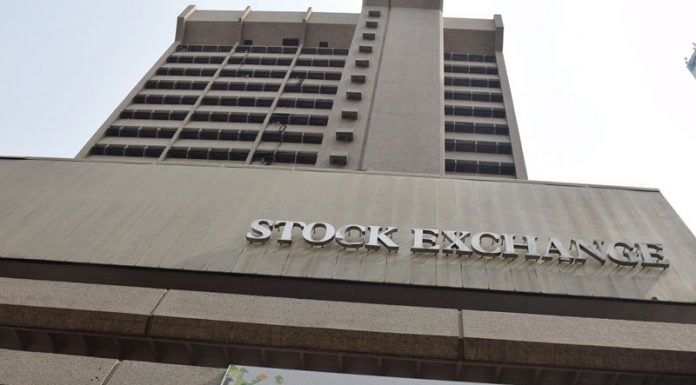 The All-Share Index advanced by 4.45% sustaining an upward curve as to close the week at 24,045.40 points while Market Capitalization closed at N12.531 trillion Naira.

However, despite the gradual easing of the lockdown and inflows of budget facilities from the IMF, Experts advise investors to trade cautiously and seek trading opportunities only in fundamentally justified stocks as a result of the increasing number of COVID-19 cases in Nigeria and weak economic conditions.

The Services industry followed with 53.551 million shares worth N128.065 million in 1,003 deals. And third third place was the Consumer Goods industry, with a turnover of 53.444 million shares worth N2.780 billion in 3,607 deals.
Thirty-nine equities appreciated in price during the week, higher than twenty-eight recorded the previous week.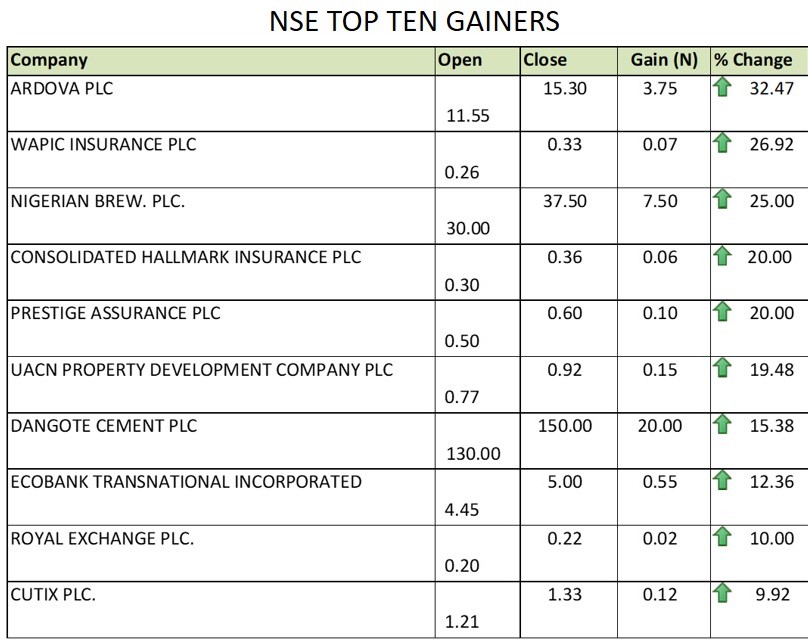 Meanwhile, Twenty-two equities depreciated in price, lower than twenty the previous week.
However, one hundred and two stocks remained the same lower than one hundred and fifteen equities recorded in the previous week.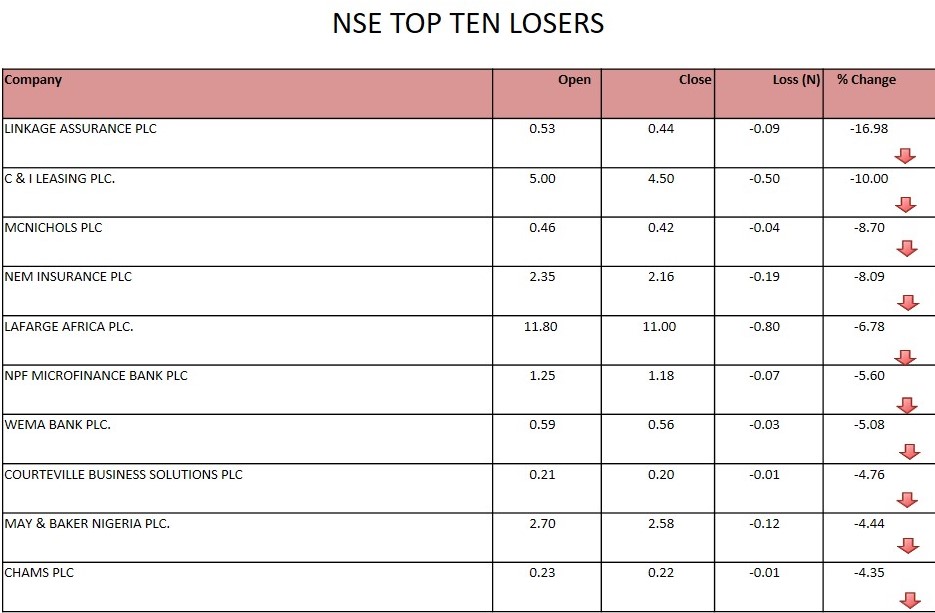 The Financial Services industry measured by volume led the activity chart with 1.385 billion shares valued at N11.813 billion traded in 17,117 deals, contributing 83.35% and 64.89% to the total equity turnover volume and value respectively.
Trading in the Top Three Equities namely, FBN Holdings Plc, Guaranty Trust Bank and Zenith Bank Plc. measured by volume accounted for 774.294 million shares worth N9.796 billion in 7,516 deals, contributing 46.59% and 53.81% to the total equity turnover volume and value respectively.