A total of thirteen Stocks appreciated in price last week ahead at the close of trading at the Nigerian Stock Exchange Lagos. This is lower than twenty-two equities in the previous week. Meanwhile, Forty-six stocks dropped in price, higher than forty-five in the previous week.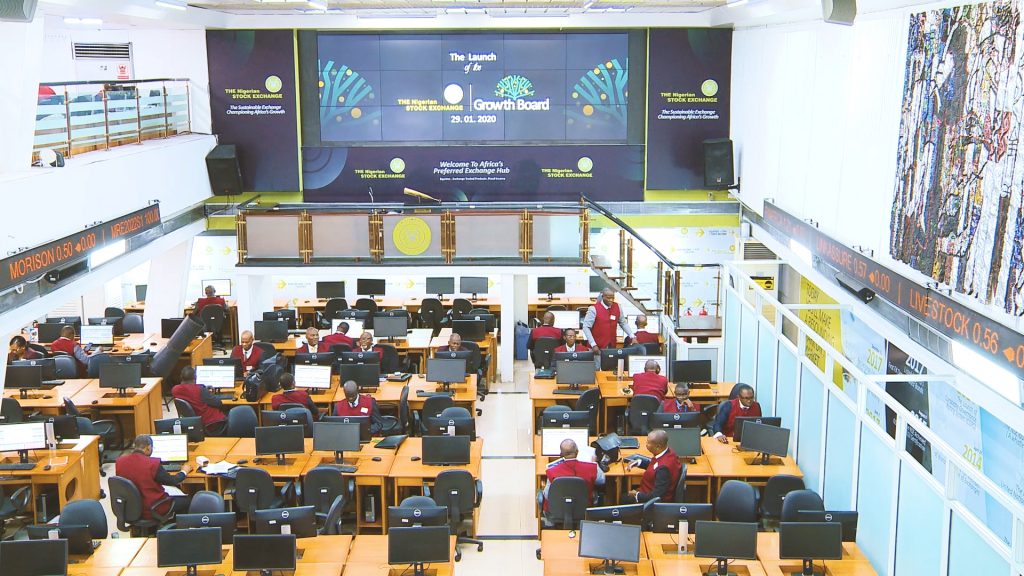 The NSE All-Share Index and Market Capitalization also closed lower at 34,250.74 and N17.902 trillion respectively at the end of the week depreciating by 2,5% at the close of the week. .
Overall a total turnover of 2.265 billion shares worth N20.990 billion were traded by investors in 23,722 deals in contrast to a total of 1.675 billion shares valued at N25.425 billion which exchanged hands last week in 23,650 deals.
The Financial Services industry (measured by volume) led the activity chart with 1.884 billion shares valued at N14.933 billion traded in 13,602 deals; thus contributing 83.15% and 71.14% to the total equity turnover volume and value respectively.
The Consumer Goods Industry followed with 116.400 million shares worth N2.817 billion in 3,474 deals. The third place was Conglomerates Industry, with a turnover of 107.803 million shares worth N231.323 million in 897 deals.
Trading in the top three equities namely Jaiz Bank Plc, United Bank for Africa Plc and Zenith Bank Plc (measured by volume) accounted for 894.000 million shares worth N7.077 billion in 4,045 deals, contributing 39.47% and 33.72% to the total equity turnover volume and value respectively.
Experts at Cordros Capital advise investors to take positions only in fundamentally justified stocks as the weak macro environment remains a significant headwind for corporate earnings, as profit-taking and negative reaction to the unanticipated front-end supply from the CBN are expected to be short-lived.