Oil prices extended gains on Thursday after the OPEC+ alliance of major producers stuck to a reduced output policy, and as crude stockpiles in the United States fell to their lowest levels since March last year.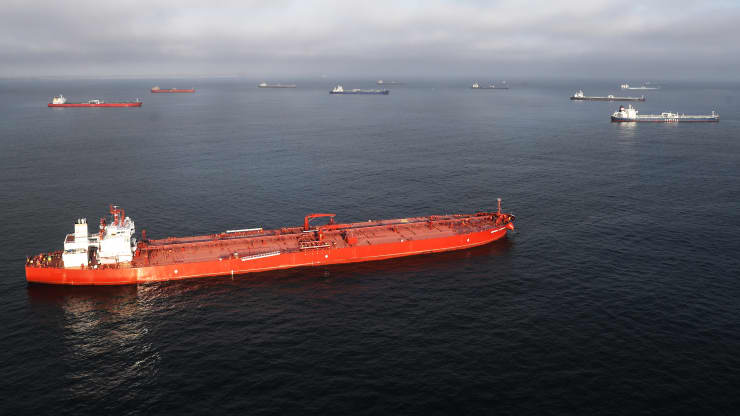 Brent crude futures gained 47 cents, or 0.8%, to $58.93 a barrel, by 0317 GMT, having earlier hit their highest since Feb. 21, 2020 in the wake of the OPEC+ decision. U.S. West Texas Intermediate (WTI) crude futures climbed 49 cents, or 0.9%, to $56.18 a barrel after reaching its highest settlement level in a year on Wednesday. "Crude prices have been rising higher now that OPEC+ has convinced the energy market that they are determined in accelerating market re-balancing without delay," said Edward Moya, senior market analyst at OANDA.
The Organization of the Petroleum Exporting Countries (OPEC) and allies, known as OPEC+, extended its current oil output policy at a meeting on Wednesday, a sign that producers are happy that their deep supply cuts are draining inventories despite an uncertain outlook for a recovery in demand as the coronavirus pandemic lingers.
A document seen by Reuters on Tuesday showed OPEC expects the output cuts will keep the market in deficit throughout 2021, even though the group cut its demand forecast.
Global Stock Rally Fades; Dollar Edges Higher: Markets Wrap
Meanwhile, a three-day rally in global stocks faded on Thursday after Asian shares retreated with U.S. and European futures as earnings rolled in.
Treasuries held overnight losses and the dollar edged higher. S&P 500 futures slipped after the gauge closed barely in the green Wednesday following its biggest two-day rally in almost three months. South Korean and Hong Kong stocks led Asian bourses lower.
Chinese shares retreated amid hawkish comments on a trade blacklist from President Joe Biden's nominee for Commerce secretary Gina Raimondo.
Earlier, the Nasdaq 100 closed lower as Amazon.com Inc. slumped. Oil continued its ascent as OPEC+ said it will keep pushing to quickly clear the surplus left behind by the pandemic. A widely watched segment of the Treasury yield curve reached its steepest level since 2016.
The pound dipped. Amid a plethora of earnings, investors are mulling scattered signs of a pickup in U.S. activity as President Joe Biden pushes to win congressional passage of a $1.9 trillion stimulus proposal.
Data showed companies added more jobs than forecast in January, while growth at service providers accelerated. Federal Reserve Bank of St. Louis President James Bullard said stock prices reflect optimism about the economic recovery.
Source: Reuters