Oscar Award organizers the Academy of Motion Picture Arts and Sciences has announced the disqualification of Nigeria's first-ever Oscar submission for best international feature film.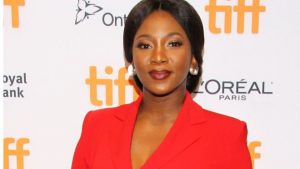 Lionheart, which is currently streaming on Netflix, is about a Nigerian woman trying to keep her father's company together in a society dominated by men.
The disqualification of the film was announced to voters in an email on Monday, according to international media reports. The film's submission was seen as a turning point for the country's film industry Nollywood, although, many question why it had been submitted in the first place, given the clear rules around what films are eligible for the category.
Films in this category, formerly best foreign language film, must have "a predominantly non-English dialogue track".
However, the 95-minute film Lionheart is largely in English, with an 11-minute section in the Igbo language.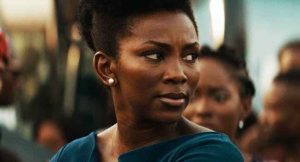 English is still the official language of Nigeria because of British colonization, which lasted for nearly a century until independence in 1960.
Director Genevieve Nnaji said the film represented how Nigerians communicate.
In her tweet, she said: "We did not choose who colonized us. As ever, this film and many like it, is proudly Nigerian". No-one deserved the shot at winning an Oscar more.
Lion heart's disqualification has led people to question how the Nigerian selection committee could have misunderstood the rules.
Critics say the manner in which it was thrown out says a lot about Nollywood and one of the criticisms levelled against it was poor attention to detail.
Genevieve came into Nollywood at a point when producers in the Nigerian film industry appeared to have been more interested in churning out quantity rather than quality. And her Lion heart made its mark as its quality was there for all to see.
Observers say this disqualification could mark a turning point for Nollywood movies. The best foreign language film category was changed ahead of the 2020 awards to best international feature film, with the Academy saying that the reference to "foreign" was "outdated within the global filmmaking community".
A total of 93 countries submitted entries to be considered in the international category this year.