The UBA deputy Managing Director Muyiwa Akinyemi has commended the Nigerian Export Promotion Council (NEPC) and the Nigerian Export-Import Bank (NEXIM) in their efforts to boost export earnings as well as incentives given by the Central Bank of Nigeria and a rebate scheme launched. According to him, the rebate scheme should be done from the fiscal perspective for economic growth and development.
In his presentation at a Workshop organized by the members of the Finance Correspondence Association of Nigeria recently, Akinyemi also highlighted the need for Exporters in the country to endeavor to repatriate their proceeds back to the country in order to ease pressure in the foreign exchange (forex) market and as well support the naira and boost the economy.
"Most times people complain that the Central Bank of Nigeria (CBN) does not give dollars, but then exporters must also do their part. A lot of export proceeds are not being repatriated to Nigeria today and that is a challenge.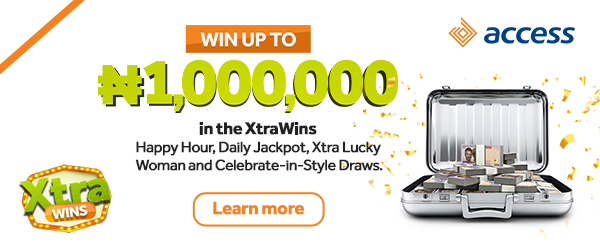 "With that, there is a limit to what the CBN can do. The CBN came up with various initiatives and even rebates for exporters who repatriate their proceeds, just to encourage them. If we don't repatriate, how would the central bank have forex to give others? It also affects the market. So, as exporters, we must endeavor to repatriate our forex proceeds," he said.
He noted that 200 exporters accounted for 95 per cent of the $4.2 billion Nigeria earned from non-oil exports in the country in 2021 explaining that the $4.2 billion recorded in 2021, did not include informal exports largely in the wholesale trading in some sectors such as information technology, entertainment and solid minerals.
He added that the federal government had projected to increase forex earnings from non-oil to $200 billion within three to five years.
"Major items of non-oil exports including cocoa, cashew, sesame seeds, hibiscus, fertilisers/chemicals, tobacco, hides and skin accounted for 85 per cent of total export. UBA facilitated $1.34 billion (31 per cent) in non-oil export volume in 2021," he added.

Akinyemi pointed out that historically, the Nigerian economy was buoyant during the pre and post-independence years because of huge earnings from non-oil export like cocoa, cotton, groundnut, palm oil etc.
He said the discovery of crude oil brought a shift that has made the country depend majorly on the oil sector to the neglect of other sectors.
According to him, this made the economy susceptible to fluctuations in revenue, occasioned by the usual instability associated with the prices of crude oil in the international market.
"Successive governments have made differing efforts at diversifying the revenue sources of the economy by promoting non-oil export trade which cumulatively impacts on overall economic growth", Akinyemi said.