The announcement of Nigeria's Ngozi Okonjo-Iweala by the World Trade Organization as its new director general has been delayed after the United States raised concern about her selection as a consensus candidate despite receiving support of about two thirds of voting member nations.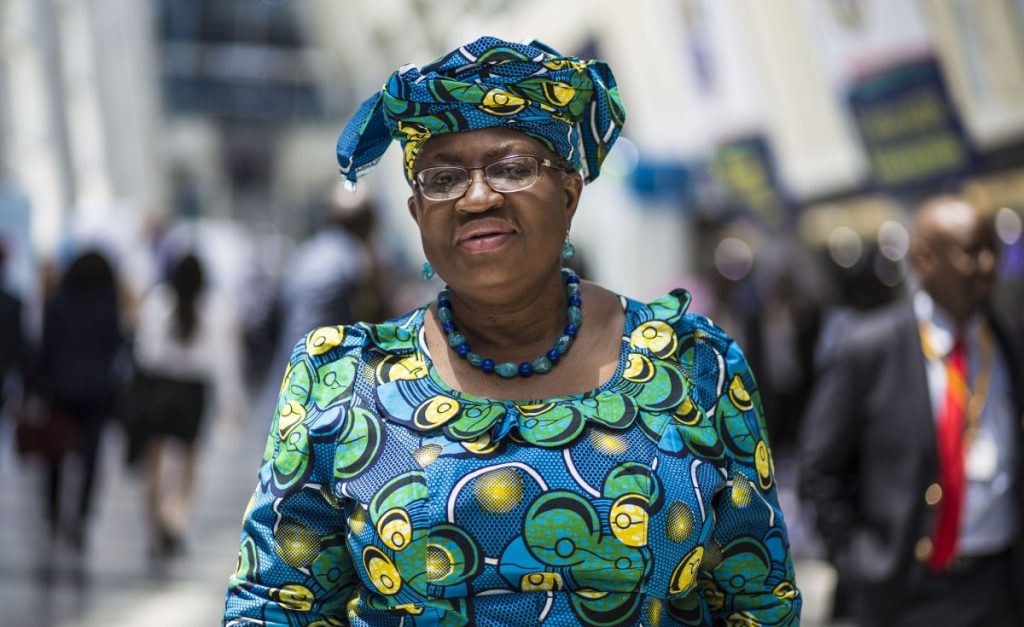 A panel at the WTO recommended her for the position early on Wednesday after it became clear she had won support from most voting countries.
According to reports from Geneva, just before the announcement Wednesday, the United States representative at World Trade Organization took to the floor to insist that South Korea's candidate remained a contender, and that Washington will not recognise Okonjo-Iweala as the consensus candidate for appointment as director-general.
Wednesday's announcement that Ngozi Okonjo-Iweala is to be the new director-general of the World Trade Organization would have been a tremendous boost for Africa and lines her up for one of the toughest jobs in the international system.
In response to the US surprise Wednesday objection, the General Counsel of the WTO has now postponed its announcement of the new Director-General until a further meeting, which is now scheduled for 9 November; after the US presidential elections.
Sources in Geneva say that she had won the support from the vast majority of member states, including the EU, Africa, Japan and China, but not the United States.
She will have to lead the charge for a revival of multilateralism, in the negotiating chambers of the WTO and for a better deal for developing economies, as well as for the practical matter of how reforming trade and patent rules can allow the distribution of life saving vaccines and therapeutics as the coronavirus pandemic rips across the world on its second wave.
As the first woman and African to head the trade body, Okonjo-Iweala has shattered a couple of ceilings at the same time. She also has a chance to put Africa's plans to build the world's biggest free trade area on the top table, pointing to the productive and market opportunities on the continent.
At the same time, she has won the race for the job from hell. That much was clear when her predecessor – Brazil's Robert Azevêdo – quit the post early after years of frustration at the logjams in negotiation on reforming the WTO.
Those negotiations have been made harder still by the eruption of a trade war between the US and China alongside sporadic outbreaks of economic nationalism across the globe.

Source: Business Day