The Financial Services Industry (measured by volume) continues to top the trade chart at the Nigerian stock Exchange as it led the activity chart last week with 6.121 billion shares valued at N17.460 billion traded in 8,479 transactions. This accounts for a total of 81.87% and 19.16% to the total equity turnover volume and value respectively.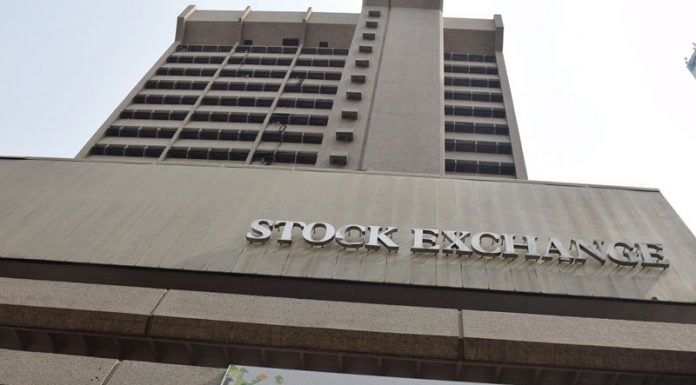 The Oil & Gas Industry followed with 1.002 billion shares worth N65.058 billion exchanging hands in 2,019 deals.
The third place was ICT Industry with a turnover of 115.320 million shares worth N3.387 billion in 866 deals.
Top Three Equities namely, Wema Bank Plc, Forte Oil Plc and Zenith Bank Plc (measured by volume) accounted for 6.573 billion shares worth N77.492 billion in 2,895 deals, accounted for 87.91% and 85.06% to the total equity turnover volume of the week's trade and value respectively.
Overall, a total turnover of 7.476 billion shares worth N91.107 billion in 17,192 deals were traded last week by investors on the floor of the Exchange in contrast to a total of 868.739 million shares valued at N15.792 billion traded last week in 12,201 deals.
The NSE All-Share Index and Market Capitalization depreciated by 0.65% and 0.59% to close the week at 29,851.29 and N13.155 trillion respectively.
BONDS
A total of 21,682 units of Federal Government Bonds valued at N22.552 million were traded during the week in 29 transactions compared with a total of 235 units valued at N229,216.74 transacted last week in 14 deals.
Thirty-four equities appreciated in price during the week, higher than Nineteen (19) in the previous week.
Meanwhile, thirty-three equities depreciated in price, higher than Thirty-one equities of the previous week, while one hundred and one (101) equities remained unchanged, lower than one hundred and eighteen (118) equities recorded in the preceding week.
Also, an additional 1,880,000,000 ordinary shares of Ellah Lakes Plc were listed on the daily official List of the Nigerian Stock Exchange on Monday, 17 June 2019.
The additional shares listed arose from the 1,880,000,000 ordinary shares of 50 Kobo each issued to the shareholders of Telluria Limited, as consideration for the acquisition of the entire issued shares of Telluria Limited by Ellah Lakes.
Following the listing of the additional 1,880,000,000 ordinary shares, the total issued and fully paid up shares of Ellah Lakes has now increased from 120,000,000 to 2,000,000,000 ordinary shares.