Tewolde GebreMariam was appointed as Group Chief Executive Officer of Ethiopian Airlines in January 2011. He began his career at Ethiopian in 1985 as Transportation Agent and held several senior leadership positions in different divisions in the Airline including Ethiopian Cargo, Area Offices and Sales & Marketing.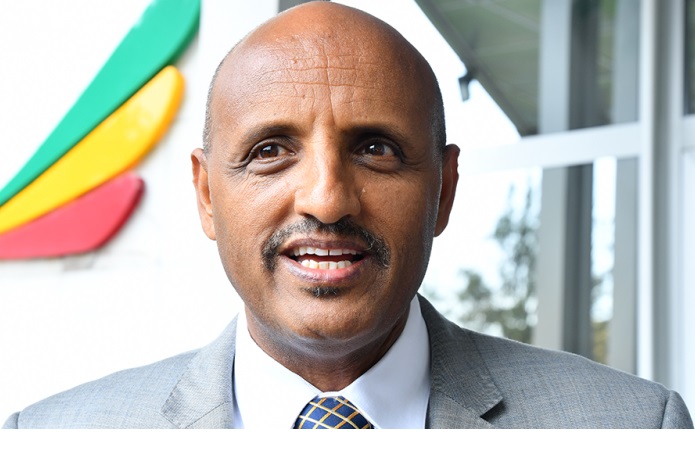 An employee of the airline for more than 35 years, GebreMariam made an early decision during the pandemic to temporarily switch to transporting cargo, which he says helped to avert financial ruin by allowing the airline to maintain an income stream when around 90% of its passenger fleet was grounded.
Mr. Tewolde also serves as a member of the High-Level Advisory Group on Sustainable Transport with the United Nations, Chief Executive Board member of Star Alliance, Board member of International Air Transport Association (IATA) and Airlink Advisory Council. Additionally, he is an Executive Committee member of the African Airlines Association (AFRAA), a member of Board of Directors of Africa Travel Association (ATA) and Board of Directors of Ethiopian Tourism Organization (ETO).
Mr. Tewolde graduated from Addis Ababa University with B.A. Degree in Economics. He earned his Master's degree in Business Administration from Open University in the United Kingdom. He received Honorary Degree of Doctor of Humane Letters Honoris Causa from Addis Ababa University in July 2019.
In his role as CEO, Mr. Tewolde has won numerous awards, including 'African CEO of the Year,' 'Best African Business Leader,' 'The Airline Strategy Award for Regional Leadership,' and 'The Most Gender Focused CEO Award.' The chief executive of Ethiopian Airlines has this year had to navigate the biggest crisis in the history of the international aviation sector as Covid-19 grounded planes and emptied the continent's busiest airports.

Still, by April the airline had lost $550m since January, and the crisis is far from over. The IATA predicts the continent will hit just 30% of 2019 passenger levels, down significantly from the 45% it projected in July.

That means Africa will see just 45m travelers this year, compared to 155m in 2019, with numbers likely to be significantly down across all of Ethiopian Airlines' remaining routes.

Nevertheless, the airline is looking for opportunities amid the rubble, and entered initial talks over a potential rescue of the stricken South African Airways, which it could help to manage.

The move hints at the continent-wide ambitions of the airline even at what is likely to be its lowest ebb