In recent times, there has been an increase in global food demand, especially as middle-income families in developing markets are growing with the rise in population.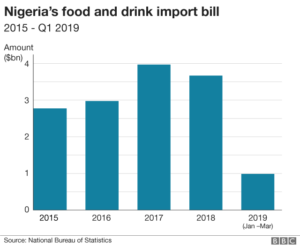 Experts predict an additional 776 million people will be living on the planet by 2023 with half of the increase taking place in Africa, and Asia/Pacific region.
Many developing countries already are finding themselves unable to provide enough food to meet the demand of their own population at an affordable cost, creating issues of food security.
As a result of the impact of the growing trade imbalance on global agriculture and agricultural supply chains, the African continent has witnessed an increase in opportunities within the agribusinesses sector over the last decade.
The Agriculture business field is wide, covering resource management, farming, and conservation, ranching, marketing and sales, processing, warehousing, distribution and retailing of products used in farming as well.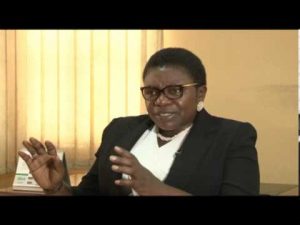 Helen Emore, CEO Scentia Hub
Helen Emore is a corporate executive with expertise in Business Strategy and Management. She started out barely five years ago with a brand of her own, producing pure ground nut oil.
Aunty Helen's Pure Groundnut oil is certified and registered with the National Agency forfood and Drup Administration and Control (NAFDAC), an agency under Nigeria's Federal Ministry of Health responsible for the regulating and controlling the manufacture, importation, exportation, advertisement, distribution, sale and use of food, drugs, cosmetics and medical devices.
We had a chat with her on her reasons for such a 360 degree turnaround, and her immediate response was in two simple words: Hardship and Recession.
According to her, having started out from the Advertising world and then on to the Public sector where she served as the Project Director Warri Industrial Business Park, she had the opportunity to interface with multiple sectors including construction, finance, real estate, and the public private partnership spaces. It was an opportunity that compelled her to pursue a PHD program in Entrepreneurship and Innovation.

Nigeria has a population size of over 180 million people, with an official GDP of $424bn, these figures when analyzed against the backdrop of performance indices, indicate a low rate of productivity when compared to states like California that has about $ 1.8bn with less than 40 million people. According to Helen, she was convinced Nigerians can achieve a lot more across all sectors.
"I actually started Aunty Helen Food Processing Limited by accident. I had always wanted to do something in Fashion or Foods. I had a vision of selling at least a million units of one item per day. I was tired of writing proposals, making presentations and doing pitches, I needed something different. So during my time at Enterprise Development center, I saw a lot of people doing different things. I saw people creating value in poultry, farming and I saw someone doing something different in the oil value chain. And that was where the light bulb came on in my head."
Helen's dream of mass production as an agribusiness expert is now a reality. She partnered with some investors in the oil business and decided to start branding her own oil and selling. She started with groundnut oil, creating her own groundnut oil brand and is currently exploring coconut oil and the honey value chain.
"It's been very tough, I do a lot of social media publicity and promotion. It's so bad that everything I have and all proceeds of every work I do is going into the business just to keep it going. Now, I understand why a lot of small businesses struggle and why small businesses fail.
If you start a small business, maybe a small cottage industry and you want it to grow there are many things to consider. One, you are not going to get your returns, maybe, for three years. Two, you require resources to build an infrastructure that would help the business grow and that takes a lot".

Helen describes the Agribusiness sector as one that requires that you have a thorough knowledge of whatever space you aspire to occupy.
"You need knowledge and experience. And with this two, you can structure the business in a way that would allow resources flow. Money will always follow a good business as People need to be convinced on the need to invest in whatever you are doing. I have a few people doing that to me, because they believe in me. But I just needed to understand how to run the business first before I take other people's money and say I want to expand".
What started two years ago as a very small cottage business is now a manufacturing firm situated on the outskirts of Lagos. Securing NAFDAC Number was a tough hurdle to scale, but once secured the road ahead would be easier or so they thought.
After securing NAFDAC number, she had done 5,000 labels for her brand, only to discover the the labels were not scanning. Just when the road ahead looked clear and all was set for the market.
"We had done about 5000 labels, and had produced maybe about 1000 bottles, labeled, packaged, and then the labels were not scanning and so, the stores would not take them. It was devastating for us. I asked my partner the reason the labels were not scanning. The cost of that mistake was that for about three weeks we couldn't do anything. We had to change the design to make sure that the label could go on the coding machine. We had to code our manufacturing date, expiring date on the batch number. For me that was a major turning point".
Having followed her checklist carefully, how could they have gone wrong? It was one thing to have checked everything including the work flow. According to her, nobody checked to confirm whether the bar codes were scanning.


The lesson Helen leaves with us in all of this is never to underestimate every aspect of the process in Manufacturing. Having trained as an operations manager, Helen describes the production environment as one that is very detailed.
"It's about checking every minute details, so when I say you need knowledge and experience, those two things are more valuable than the money you have. This is because if you have money and you don't have knowledge and experience, you will spend maybe ten times what you ought to have spent on anything. So, knowledge and experience make a lot of difference".