The border closure came under fresh condemnation after leading banker, Atedo Peterside, on Tuesday lashed out at the government for keeping the borders shut while exempting Dangote Cement from the closure.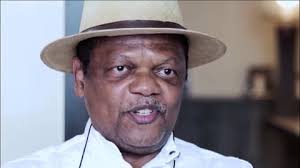 Peterside said via a tweet on Tuesday that "allowing legitimate exporters and importers to move their goods across the border should be a no-brainer".
"This is why some of us argue that the Nigerian economy is rigged in favour of a handful of well-connected persons," he said.
At least three firms in Nigeria received exemption from the country's controversial closure of its land borders, but the government's silence on the criteria for its selective action is causing more worry among leading business leaders and investors.
Bloomberg had on Monday reported that the Nigerian government had allowed Dangote Cement to resume exports across its land borders, a move seen as a prelude to opening up trade with neighbours after a year-long blockade.
But facts have emerged that BUA Group and a gas company also got approval to export products through the land borders.
Anthony Chiejina, group chief, branding and communications, Dangote Group, in a reaction on Tuesday, said the Bloomberg report was misleading and mischievous because it focused only on Dangote Cement as the sole beneficiary of the partial special dispensation.
"Dangote Cement is a publicly quoted company and complies strictly with the Securities & Exchange Commission (SEC) and Nigerian Stock Exchange (NSE) full disclosure clauses and regularly update transparently our transactions to our shareholders and it is disheartening that such honest disclosure is being interpreted negatively," he said.
The company clarified that Dangote Cement and other companies in July 2020 got partial special dispensation to export their products with certain sequence of crossing at Ilela land border in Sokoto State and Ohumbe land border in Ogun State.
Joseph Attah, national public relations officer of the Nigeria Customs Service (NCS), told BusinessDay on the phone that the border closure was still in place but the Dangote Group, BUA and one other gas company were granted presidential approval to move specific goods to some parts of West African countries.
Attah said the approval was not new because it had been granted to those companies for a while now but a staff of Dangote Group made it public in a forum on Monday.
Also, according to a June 18, 2020, letter by the Customs high command titled 'RE-Approval for movement of BUA Cement trucks to Niger Republic', seen by BusinessDay, the Customs zonal coordinator in charge of Sokoto and Zamfara states was instructed to allow trucks belonging to BUA to "exit and return through Illela border station in Sokoto State".
The memo signed by Dimka V.D. was based on a letter from the office of the National Security Adviser dated June 17, 2020 and it came with a list of the names of drivers and truck licence numbers.
Michel Puchercos, chief executive officer, Dangote Cement, in a presentation during an investor call held this week explained that the company is continuously focused on exporting cement to West and Central Africa by sea through its export terminals. He added that six vessels of clinker were exported in the third quarter of 2020 via the Apapa export terminal, while plans are on track to commission the Port Harcourt export terminal before the end of this year.
For the quarter, Dangote Cement exported only 69 kilotons of cement via the land borders, compared to previous volumes of 180 kilotons before the border closures, which indicates just 38 percent of the export volumes.
BUA Cement also explained that it does not have any blanket approval to export and that what it was granted was a limited approval to export some cement to Niger Republic, which is 100km from its plant, and this was disclosed in its half-year results and presentations to the investing and general public.
Yusuf Binji, MD CEO of BUA Cement, during the company's Half Year 2020 Conference Call with investors and analysts, had explained regarding export, that "during the month of June, we received an approval for limited export to the Niger Republic from our so-called plant through the Illela border which we carried out successfully".
"The Nigeria land borders still remain shut. So this was a one-off thing we received but we hope to get more subsequently during this quarter," he said.
Nigerian authorities closed the borders with neighbouring countries including Benin and Niger to curb smuggling and boost local production.
Although the blockade encouraged the consumption of locally grown produce such as rice, it hurt factories across West Africa which rely on Nigeria's market of 200 million people.

Source: Business Day