Chief Executive Officer of the Nigerian Stock Exchange Mr. Oscar Onyema says low yield environment caused by Covid-19 Pandemic has positioned the equity market with domestic investors accounting for 60 per cent of market transactions.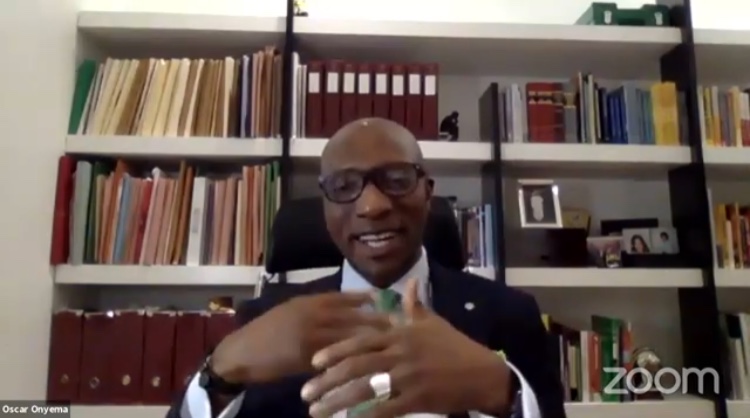 He was speaking at Webinar Wednesday organised by the Exchange with the theme: `Capital Markets in a Pandemic'.
According to the NSE Boss, low yield environment had positioned the equity markets as a credible alternative for domestic institutional and retail investors.
He said that domestic investors had risen to the occasion in sustaining the equities market performance, accounting for about 60 per cent of trading activity.
"Surprisingly, domestic investors have risen to the occasion in sustaining the equities market performance.
"This year, domestic investors have accounted for almost 60 per cent of the trading activity compared to an average of 51 per cent in the past four years.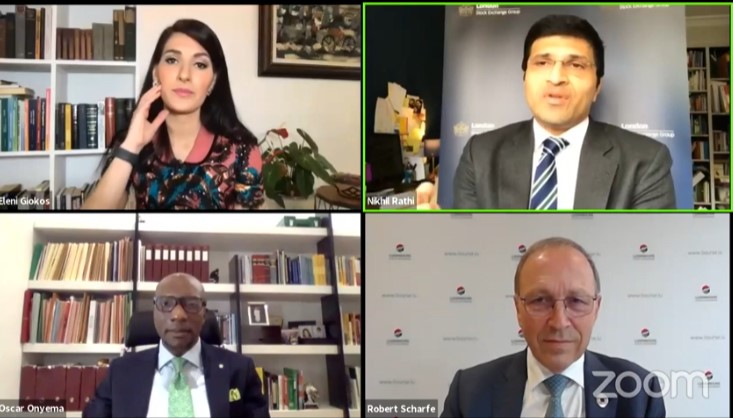 "Despite these economic headwinds, the NSE All-Share Index has returned month on month gains of 8.1 per cent and 9.8 per cent at the end of April and May, respectively," Onyema said.
He explained that the pandemic had resulted in a decline in oil export earnings – which accounts for over 80 per cent of Nigeria's export earnings – and remittances by Nigerians in the diaspora.
"Concurrently, foreign portfolio investor flight to safety has further intensified pressures on the nation's foreign reserves and exchange rate," Onyema said.
He said that liquidity in the foreign exchange window accessible to investors was also affected.
The CEO stressed the need for collaboration among exchanges, governments as well as use of technologies to remain resilient in the face of COVID-19 pandemic.
According to him, the pandemic has changed the way and manner things used to be before.
"Technology has long been a fundamental building block for growth in capital markets.
Today, digitisation and advanced analytics offer tremendous new potential.
"The capital markets industry, today, finds itself in a transitional period where it can adapt to digital trends and technologies as well as innovate with new business models and products/services.
"At the NSE, we see asset digitalisation beginning to create a whole new user experience.
"The Exchange has continued to leverage on its cutting-edge technology and various innovative platforms to ensure continued trading and listing activities on its bourse," Onyema said.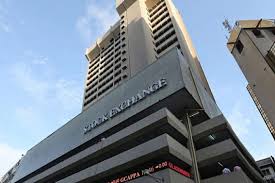 Also speaking, Nandini Sukumar, Chief Executive Officer, World Federation of Exchanges, said capital market investment would be safe with stakeholders' collective efforts.
Sukumar said exchanges would continue to ensure fair and orderly market even in the time of distress and international shocks.
"Stock exchanges exist to provide robust market structures that support issuers and investors, and we have seen this resilience amidst the COVID-19 pandemic.
"This resilience has not been an accident. Rather, we are seeing the result of a wide range of resources.
Global exchanges have invested over a decade to prepare for a crisis such as this," she said.
Mr Nikil Rathi, Chief Executive Officer, London Stock Exchange, said the pandemic would change investors' way of investment.
"We anticipate a change in the nature of investing. We have seen an increased focus on Environment, Social and Corporate governance (ESG) across asset classes, and this push is coming from investors who want to see the impact of their investments," Rathi said.
Mr Robert Scharfe, Chief Executive Officer, Luxembourg Stock Exchange (LuxSE), assured investors of functional effective markets to curtail volatility.
Scharfe said over $20 billion social and sustainability bonds earmarked COVID-19 had been listed on LuxSE over the past three months.
According to him, there is a strong appetite from investors for such kinds of bonds in the recent time.
Otunba Abimbola Ogunbanjo, NSE Council President, said the Exchange designed the webinar to provide a platform for discussions that would lead global exchanges to bolster ecosystem resilience.
Ogunbanjo said the webinar deliberations "have addressed critical issues around the vulnerability and unique opportunities that the COVID-19 pandemic has created and how they are being – and will continue to be – addressed."
"It is my sincere hope that we will continue to sustain these conversations around business innovation and partnerships even as countries gradually reopen and economies resume their activities.
"Today, we have highlighted some of the steps that we can expect to see in the near future, including the development of alternative and sustainable asset classes; dependence on technology and digital innovation; commitment to customer centricity; and drive for collaboration across regions.
"With these, capital market players can rest assured that exchanges will continue to execute on their mandate to deliver a platform to raise and access capital even during a crisis.
"Certainly, we are living in unprecedented times, but from what we have heard here today, I believe that we can all leave with the confidence that there is a lot to look forward to in this 'new normal'," he said.