The IMF says Nigeria's recovery is expected to be weak and gradual under current policies while its GDP growth in 2021 is expected to turn positive at 1.5 percent with recovery expected to return to its pre-pandemic level only in 2022.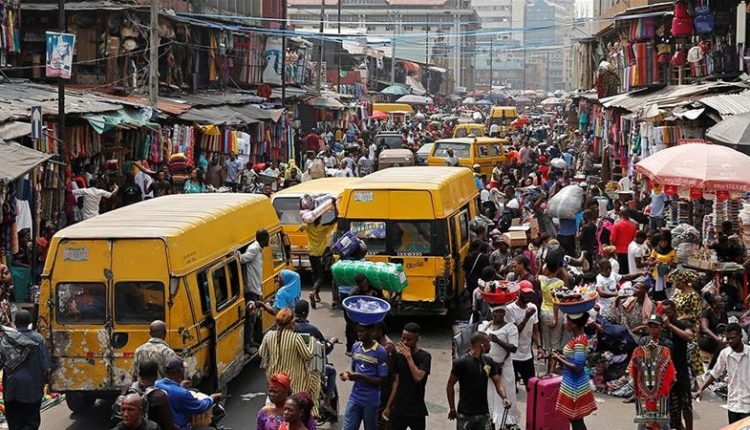 According to the international body, a subdued global recovery and decarbonization trends are expected to keep oil prices low and Organization of the Petroleum Exporting Countries quotas in place, restricting oil-related activities, fiscal revenues, and export proceeds. Non-oil growth is also expected to remain sluggish, reflecting inward-looking policies and regulatory uncertainties. 
The decline comes on the heels of the December 2020 directive given by the Ministry of Communications and Digital Economy (MCDE) directing all Mobile Network Operators (MNOs) to suspend the sale, registration and activation of new SIM cards in the country until they are all linked with their respective National Identity Numbers (NINs).
The total number of active telephone subscribers has declined by 11.83 million over the past four months, given subscribers' inability to reactivate lost SIMs and register new ones. We understand that the MCDE extended the directive till 6th April 2021. Hence, we believe the failure of the MNOs to add to their subscriber base will moderate the growth of the telecommunications sub-sector in Q1-21 – thus weighing on the overall expected economic growth during the period.

Total market transactions on the domestic equities market continued to decline as yields continue to rise in the fixed income environment. Based on the Domestic and FPI report of the Nigerian Stock Exchange (NSE) for February 2021, the total value of transactions traded at the NSE declined by 7.3% m/m to NGN215.58 billion in February 2021 (January 2021: NGN232.46billion) – the third consecutive month of decline.
The preceding was primarily driven by a drop of 17.0% m/m to NGN153.51 billion in domestic participation (71.2% of total transactions) as the domestic investors began to reshuffle their portfolio, favoring fixed income instruments due to the higher yields in that space. Although foreign transactions increased by 30.6% m/m to NGN62.07 billion, we highlight that they remain net sellers of Nigerian equities, as foreign outflow (NGN39.05 billion) outpaced foreign inflow (NGN23.02 billion) during the review month. We maintain our expectation of weak domestic and foreign investors'44 participation on the local bourse in the near term due to (1) sustained rise in yields in the fixed income space and (2) lingering liquidity constraints in the FX market. Capital markets Equities

The Nigerian Stock Exchange was unable to consolidate the gains recorded in the prior week as profit-taking dominated activities on three of the week's four trading days ahead of the Easter holidays. Consequently, the All-Share Index declined by 0.8% w/w to close at 38,916.74 points. As a result, the YTD loss rose to -3.4%. Activity levels mirrored the decline in the market's broad gauge, as trading volumes and value declined by 5.6% w/w and 10.7% w/w, respectively. Notably, profit-taking in bellwether stocks; DANGCEM (-4.4%), STANBIC (-2.0%), ACCESS (-3.0%), and UNILEVER (-2.6%) drove the weekly loss. Sectoral performance was broadly negative, as the Industrial Goods (-2.1%), Banking (-1.3%) and Oil and Gas (-0.3%) indices recorded losses. On the flip side, the Insurance (+2.8%) and Consumer Goods (+1.9%) indices posted gains.

Heading into the second quarter, we expect investors to rebalance their portfolios based on an assessment of corporate earnings released during Q1-21 whilst keeping an eye on the movement of yields in the FI market. Considering that the FY 2020 earnings season has run its course, we now expect investors' sentiment to be influenced by developments in the macroeconomic landscape and corporate actions. Notwithstanding, we advise investors to take positions in only fundamentally justified stocks as the unimpressive macro story remains a significant headwind for corporate earnings. Money market and fixed income

Money market

The overnight (OVN) rate jumped by 21.75ppts, w/w, to 32.5% – its highest level since 16th September 2019 – as outflows from the system for CBN's weekly OMO (NGN100.00 billion) and FX auctions, CRR debits and NTB net issuance (NGN49.15 billion) edged out inflows for OMO maturities (NGN169.25 billion), FGN bond coupon payments (NGN69.33 billion) and FX Retail refunds.

Experts at Cordros Capital say the OVN rate is expected to remain elevated in the coming week, in the face of reduced inflows – OMO maturities (NGN24.00 billion) – relative to outflows for the week. [Cordros Capital]