The Lagos State Agency for Mass Education said that the out of school youths will benefit more from the its partnership with the Continuing Education and Tutorial Centres operators.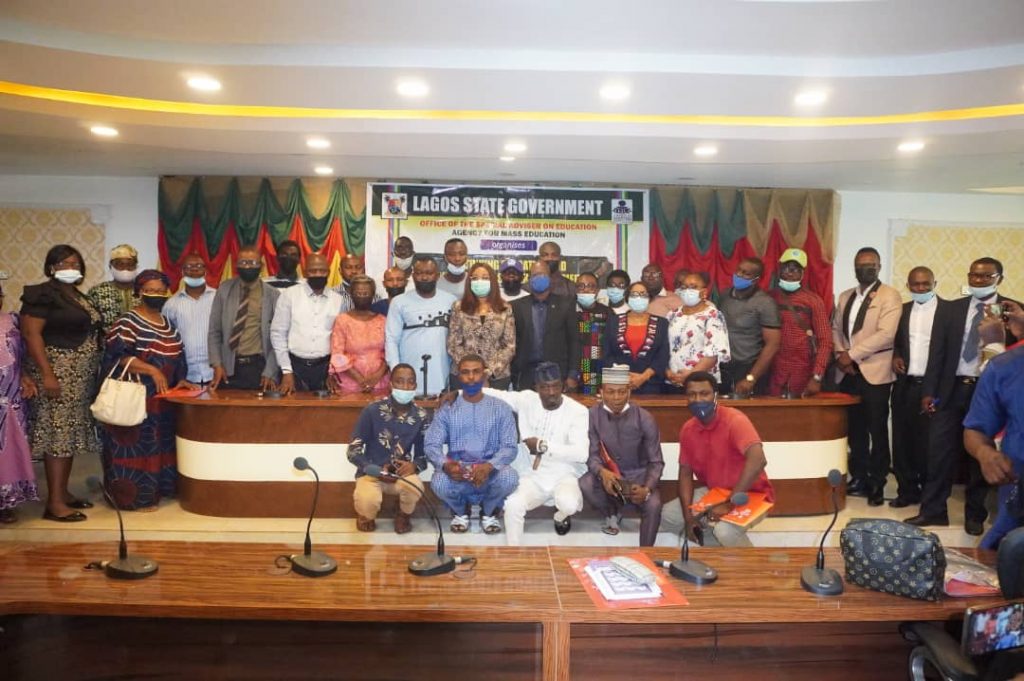 Speaking at a stakeholders meeting , Special Adviser on Education to the Lagos State Governor, Mr Tokunbo Wahab who was represented by a Permanent Secretary, Mr Waheed Kasali encouraged the operators to cooperate and partner with the government so as to achieve a common goal.
He said, "You most collaborate and partner with the government because there are ways government can equally come to support you. You must brainstorm to solve the problem we have in our centres so that you can operate in tandam with the government's policy. This gathering is to ensure seamless operation of tutorial centres."
Director, Agency for Mass Education, Mrs Oluwakemi Kalesanwo, maintained that there was need to regulate the activities of the operators so they could use the appropriate curriculum to teach and operate in a conducive environment.
"This meeting is long overdue, we have heard a lot from them, they have told us their challenges and we have told them how government can assist them. This is the beginning of beautiful partnership and this is the first time of meeting them. Out of school youths will benefit more from our partnership with the CEC operators.
This is because learning takes place when they make use of the approved curriculum, when they teach students very well, eradicate exam malpractice and bad characters. With this meeting, there will be positive change in the operation of tutorial centres."
Public Relations Officer, Association Tutorial Operators, Mr Idowu Adewale, expressed that some of the projects of the gsovernment including 'Read Aloud' which made students to be in school till late in the afternoon had eroded the purpose of tutorial centres adding that students were no longer able to attend tutorial centres after school.
He also complained about multiple tax, adding that so many tutorial operators who were in the interiors of their environment were not located by Agency for Mass Education for tax payment.