The need to break the silence culture in domestic violent related cases in the society have been highlighted by experts in a public enlightenment campaign organized by the Gnosis Help Initiative a non-governmental organization designed to sensitize the public on the ills of domestic violence and its impact on not just the mental health of individuals but as well its long term impact on businesses and the economy.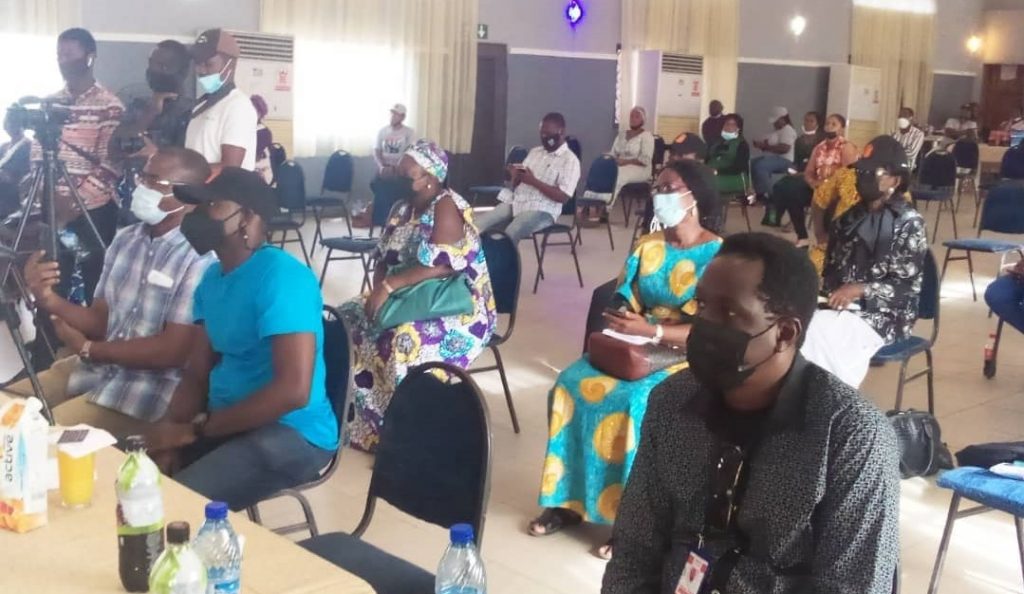 Conversations at the event centered around the fact that the emotional wellbeing of individuals in a society impacts in no small measure on the stability of the economy in the long term, The group also partnered with other non -governmental organizations with different platforms to carter for  the emotional, physical, financial  and mental needs  of victims in order to enhance the wellbeing of the participants.
Convener and founders The Gnosis Help Initiative, Barrister Olumide Omosebi and his wife, Olaide Adedoyin who is also a co-founder of The Gnosis Help Initiative and an abuse survivor herself was an were on hand to counsel both women and survivors of various abuses at the event was anchored by Chioma BB media expert .
"There are so many people who are being trapped in abusive relationships and looking up for sucour to come but as the day passes by, the light of hope seems to be extinguishing gradually." – said Omosebi.
Relating her ordeals at the program, she said her ex-husband stripped her of all her belongings and left her with a pair of bathroom slippers, some few clothes and N200 along with her children in wgat can best be described as the middle of nowhere. According to her, it was her decision to take the walk that concluded her 8 years stay in the dungeon of Abuse.
Speaking at the event, Mrs. Toyin Ndidi Taiwo–Ojo , a human rights advocate, child safety advocates and founder of Stop The Abuse Against Children and Women Foundation "Marriage is more Carnal than Spiritual. Avoid the wrong myth of Divorce is condemnation".
She gave some red flag signs that victims can identify easily to know who is an abuser. Taiwo–Ojo , further sited a story of an abusive woman who killed her children because her husband threatened to leave the marriage also mentioned the viral case of Pius Angbo. It was a sign of relief for those who were either in abusive relationships or survivors.
Barrister Philomena Nneji , FIDA (International Federation of Women Lawyers in Nigeria). Pointed out the types of challenges an abuse victim should stand up to especially in the area centered on the culture of silence. She urged participants and those in abusive relationships to use her NGO platform for releif and succor.
''What would you make of someone who was beaten 32 times, hospitalized 8 times and found herself in coma twice within a period of 8 months after she gave birth to her twins (a male and a female) who were still babies?
This was the case of Ms. Adewunmi Adefunke Oluremi, the founder of Black Diamonds Support Foundation who suffered under an abusive lover.
She told the story of how she was trapped in an abusive dungeon by a man whom she had sincerely and genuinely loved. It was when her monstrous lover threw their 9 months old son against the door that she knew that the time to walk out was NOW. Her children will be 10 years next month..
Ronke Ojeikere, the South-South and Edo State coordinator of The National Council of Child Right Advocates of Nigeria was however unlucky. In her presentation on Options and Starting Over, she spoke about how her ex-husband whom she loved used his deceit to abuse her emotionally which resulted in the death of her second child who was just a year and seven months. She encouraged abusers to always seek for refuge in a shelter, get support, involve others and then talk to emergency services such as the police.
Representing the commissioner of Police Lagos State, CSP Margaret Ighodalo spoke on the position of the police on abuse related matters. She however maintained that some of the old laws have been reformed currently in Lagos state. According to her, cases of abuse such as rape, bodily inflictions are crimes.