Enterprise education focuses on helping students develop entrepreneurial, life and employment skills to prepare them for life beyond school, with a particular emphasis on financial capability, creativity, problem-solving, time management, innovation, collaboration, adaptability, resilience, and leadership.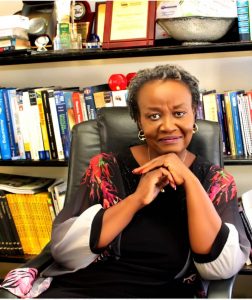 Professor Lanre Awosika – Fapetu is a Professor of Finance and Entrepreneurship from the University of Wisconsin, United States of America. After a successful career in the US, she came back to Nigeria with the aim of giving to her country what she has gained over the years.
She is the Executive Director/Owner, Olawoyin Awosika School of Innovative Studies (OASIS), offering Associate level diplomas in Banking Operations, Business Administration, Entrepreneurship and International management.
As a global online lecturer and e-learning expert Professor Awosika teaches finance, economics and management up to graduate level at Liberty University Online, USA; University of Wisconsin Stout Online, US University of South Wales Online, UK.
Professor Fapetu is also President and Consultant Edutech, helping universities in emerging markets leverage their enrollment using adaptive technologies.
BUSINESS 360 had a chat with her in a telephone interview where she shared her passion for education and her dream of leaving a legacy for the next generation.
BUSINESS 360: Thank you madam, for taking time off your busy schedule to speak with us.
Prof. Fapetu: No problem, it is nice speaking with you.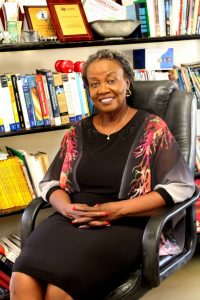 BUSINESS 360: After what can best be described as a successful career back in the United states, you decided to come back home, and start something of your own, despite the challenges you are likely to face, why this decision.
Prof. Fapetu: I came back out of a need to serve, I wanted to give back to my country, and what better place to do that than at home.
BUSINESS 360: Why Education
PROF. Fapetu:  Education is the best to give to anyone, it goes a long way for the economy and it goes a long way for the society. It is something the lasts through time. You cannot take knowledge gained away from anyone. And so, education came very naturally to me.
And then OASIS also started with two things, E-learning and Innovative Enterprise Institution. And so with these two, we had something good. But when I now realized that the problem with Nigeria is actually entrepreneurial, and also the lack of technology at the secondary level, I now decided this is an opportunity to introduce technology to secondary education.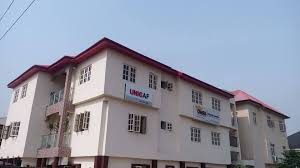 One will also make Entrepreneurs out of them, so that when they graduate, even if they do not want to go to the university, they will have the entrepreneurial spirit in them.
And they will not be looking for jobs, they would be job creators instead of job seekers. And so this is what informed the late start at 200 level as entrance to the institution. And so the traditional secondary school curriculum is given, but then we have the entrepreneurship curriculum that we can give through technology.
BUSINESS 360: Looking at the educational system in the United States and that of Nigeria, would you say we have able to train people who can think for themselves.
Prof. Fapetu:  Unfortunately, our culture does not encourage children to think for themselves, we shut them down when they ask questions. Its not even just at home, in church, in schools, whatever organization where children are taught, we stifle them when they try to think for themselves.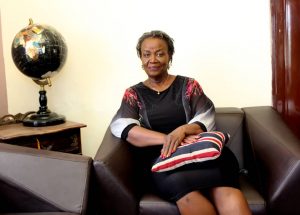 We don't encourage boldness, we don't encourage them to think on their own. If we could get this into our educational system, we teach logic, we teach critical thinking or the art of debate or argument will enhance our learning considerable.
BUSINESS 360: Looking at OASIS and where you started from, how would you describe the journey so far?
Prof. Fapetu:  It has been very interesting and dynamic, what you learn to do is to roll with the country. When you come up against an obstacle, you rally round and you tackle it. You know when to drop an idea, and you know when to pick it up.
You know when to form partnerships that work and how to manage it. For example, we partnered with UNICAF, which are our partners from Europe, Cyprus to be precise. It was shaky at the beginning, but one thing I knew to do was to deal with them with integrity.
And ultimately, it turned out that when the innovative Enterprise institution was not doing what it was supposed to do, we had to step it down knowing that maybe this was not the right time. But then we there was the E-learning part of the business also, and so we had to pursue that. We got nominations from existing Universities, getting on the board of Ahmadu Belllo University.
These little steps helped generate funds for the running of the institution. So its just knowing when to pursue an idea and knowing when to back off when it is not working. That is what actually got us to where we are right now.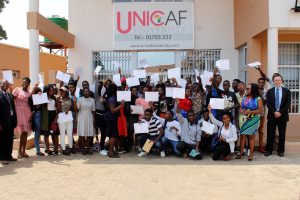 BUSINESS 360: How did you cope with the question of funds, I do not think you came from the United states with all of that fund, so how did you manage.
Prof. Fapetu:  You are right. To be precise, I came back from the United states with just $2,500 dollars in my purse. $1,200 dollars had already been committed, and another $500 dollars had been committed to my needs. And so I had just $700 dollars left to start my life here in Nigeria. How did it grow, it grew organically, we started very small. My staff strength was one, that was me.
And we worked from the living room. And from the living room, we became the enterprise that we are today. It was an organic thing, there was no bank help, we still have not gotten any bank help for now. Although there was the microfinance thing which was very expensive, but we had to do that. It has been a very interesting journey.
BUSINESS 360: How did you scale through the challenges that come with certification and approvals?
Prof. Fapetu:  Well, we face each obstacle, pursued it until we get victory. When we got the approval for our innovative enterprise institution, it was relatively easy, they gave you the guidelines, you follow the guidelines, you pay your fess and they come and approve.
But when we applied for the Private Open University, we had paid all the fees and prepared the documents, and we were already in operation, it was then they said they don't have a policy for Private Open University. This was six million Naira after.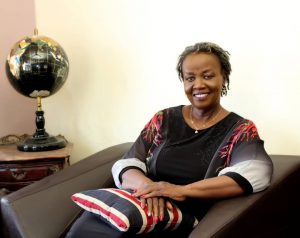 We were like wow! We had to appeal to them, and we have been waiting for more than two years now. Even for them to acknowledge they have received our application, it came two years later. So patience is the key, we remind them from time to time, but patience is the key.
BUSINESS 360: Let us look at the question of infrastructure, how you manage to run a University in an environment where Electricity is not constant.
Prof. Fapetu:  (She laughs). The infrastructure in Nigeria, you have to take it for what it is. I teach online, I buy diesel, I buy data to stay online, we have three standby generators and a Solar System. If you wait for the Government to do everything for you, you will never get anything done.
BUSINESS 360: How has your experience as a Professor of Finance from the United States of America, impacted on the content of what you offer at OASIS
Prof. Fapetu:  Well, our issues here at many, you really cannot compare the two. Although they also have their own issues. When I was there, some of my colleagues told me E-learning was not part of their calling. Meanwhile, our institutions here are embracing E-learning greatly.
They have had two hundred years to perfect what they have now, and we have only had about 50 years. So I think there is room for improvement here, the rate at which we embraced the use of GSM for example is for better compared to other countries. So we have the potential.
Some of the things I learnt over there have put me in good stead in running my enterprise, because I have been with best, I have learnt under the best Professors.
Professor of Strategy Professor Igor Ansoff for example is an icon, throughout the United States. So when you learn from such a person, you bring that into the Nigerian environment, you are definitely going to make a difference. So a lot of the things I do here is impacted by what I have learnt in the United State.
BUSINESS 360: Growing up through the years, what or who would you say has been your source of inspiration. Who is your mentor?
Prof. Fapetu:  My inspiration is deceased, and he is my late father. And the work that he lived for in Nigeria in the first republic has been a major source of inspiration for me.
And I have tried to not even step into his shoes because his shoes are way too big for me, so I have tried to pick up from where he left off and to impact the education field as much as I can, as much as I am allowed to. And that is why I named the institution father him.
BUSINESS 360: What drives you?
Prof. Fapetu:   If I go to the beginning, I think it would be " I want to show them". Because when my died, people thought we would not became anything. So at the beginning I was driven by that notion.
But as I grew up, it all changed, I looked at myself and say ' okay, no one can say I am a nobody', and now what drives me is the fact that I want to leave a legacy for the next generation. And so I do everything to engage the younger generation, young generation, so that I can make their life better, giving them a legacy for the next generation.
BUSINESS 360: How do you relax, how do you unwind considering you are busy the better part of the day.
Prof. Fapetu:   (She laughs). I sleep just about four hours a day. And Nigeria is a country where something is happening every day. People are either getting married, doing naming ceremonies, one event or the other. And I love to dance, and attend parties when it is convenient for me.
BUSINESS 360: On a final note, what would you advise anyone planning to venture into Education Enterprise.
Prof. Fapetu:   I will say be patient. And whatever you do, do it with integrity. You need patience with the Government, you need patience with the students, you need patience with your team as well. So the key is patience and integrity.
OASIS is an innovative institution that uses cutting edge technology to advance education in Nigeria bringing quality, convenience and modern technology to education as well as bridging the gap between theory and practice.
As a solutions provider, OASIS partnered with Edutech Advanced Business Technologies to deploy the first NUC approved full time eLearning suite of solutions for Obafemi Awolowo University Center for Distance Learning (OAU CDL) and Ahmadu Bello University Distance Learning Center (ABU DLC). This led to the development of the first Web and Mobile Compatible Learning Management System – VigiLearn.
Oasis is currently undergoing the change process of becoming a registered open University.