All is set for the launch on Friday August 28 of the New Economy Booster Programme, a post-Covid-19 economic recovery programme aimed at supporting businesses in Nigeria and Ghana.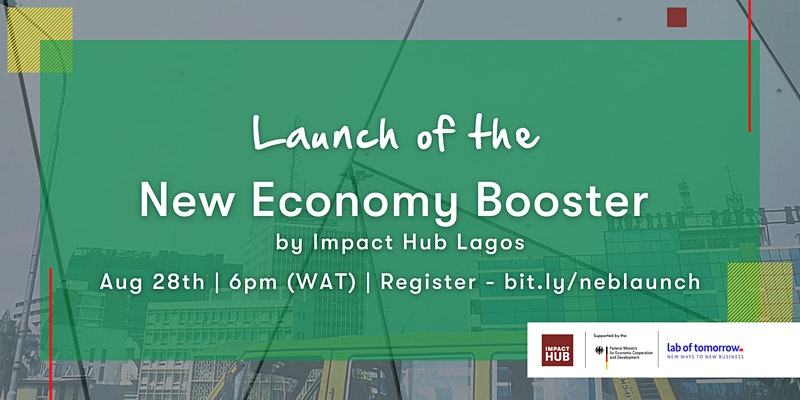 Organized by Impact Hub, a Lagos-based venture builder outfit in partnership with Lab of Tomorrow, the program is supported by The German Federal Ministry for Economic Cooperation and Development (BMZ) and is designed to support impact-driven entrepreneurs with both advanced and early-stage ventures, startups, non-profit organizations and initiatives that are contributing to the country's post-pandemic economic recovery.
According to the organizers, the programme is expected to bring ventures to the next level, advance business skills as well as nourish potential investor relationships In key sectors in both the Nigerian and Ghanaian economies.

Impact Hub CEO Patrick Eromosele explained that the focus is on entrepreneurs and innovators solving problems in Trade, Agriculture, Healthcare, Education and the Creative and Culture industries.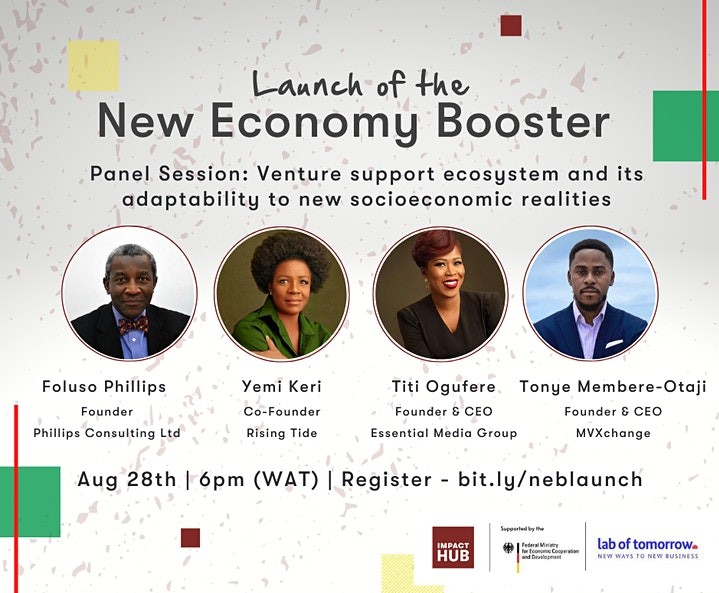 "The new economy booster will provide entrepreneurs with access to resources that they need to ensure their sustainability. In addition to senior expert advisory and consulting services, personal development and technical skills training, ventures will also receive connections to potential investors, peer support from other participants and partnership building opportunities. These resources are invaluable to start-ups who want to be a part of Nigeria's economic recovery and scale their impact."
It comes with a seven-month online programme, which the organizers have described as 'tailor-made,' successful candidates will get a range of customized content and resources to develop and grow their business and network while being guided by a team of local and global experts.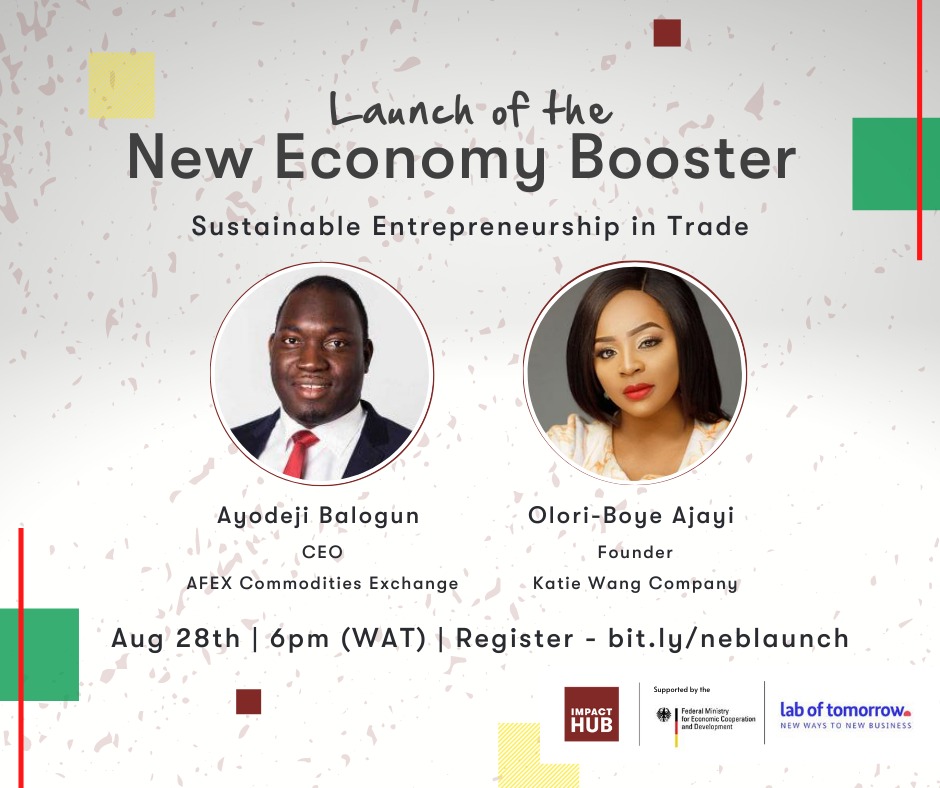 The event features panelists and facilitators who are industry leaders such as Foluso Philips, CEO Philips Consulting, Foluso Philips, Yemi Keri, Co-Founder Rising Tide, Obinna Okerekeocha, creative Director Red TV, Titi Ogunfere, CEO Essentials Media Group, Ayodeji Balogun, CEO Afex Commodities Exchange and many more insightful thinkers.
According to the organizers, attendees will gain the unique opportunity of interfacing directly with these leaders on issues relating to the venture building ecosystem and sustainable entrepreneurship. Interested participants are required to register at bit.ly/neblaunch