Kenya is a powerful nation in Athletics, whether or not this talent is limited to long and middle distance running, one thing that cannot be taken away from Kenya is the fact that its athletes have put the Country on the map with their winning streak in long distance running, breaking and setting new world records across the globe.
It is against this backdrop that Enda, a running footwear and apparel brand and Production Company is building and contributing to Kenya's reputation as the global leader in distance running, bringing Kenyan athletic greatness to runners around the world.
Co-Founder and CEO of Enda, Navalayo Osembo describes herself as having a curious mind, and a deep love for reading and seeking knowledge. Back in 2015, she had an idea to create locally made running shoes but actual started production in 2017.
A Sports enthusiast, a Law and Accounting graduate, Navalayo Osembo's desire to create Kenya's first running shoe company stemmed from the belief that Kenyans should benefit from the multi-billion-dollar running shoe industry due to their prominence in the sport.
Enda (meaning "Go" in Swahili) has gone above and beyond to create the right fit for athletes and also be a fashion statement, setting a new record as the first African company to create high-performance running shoes.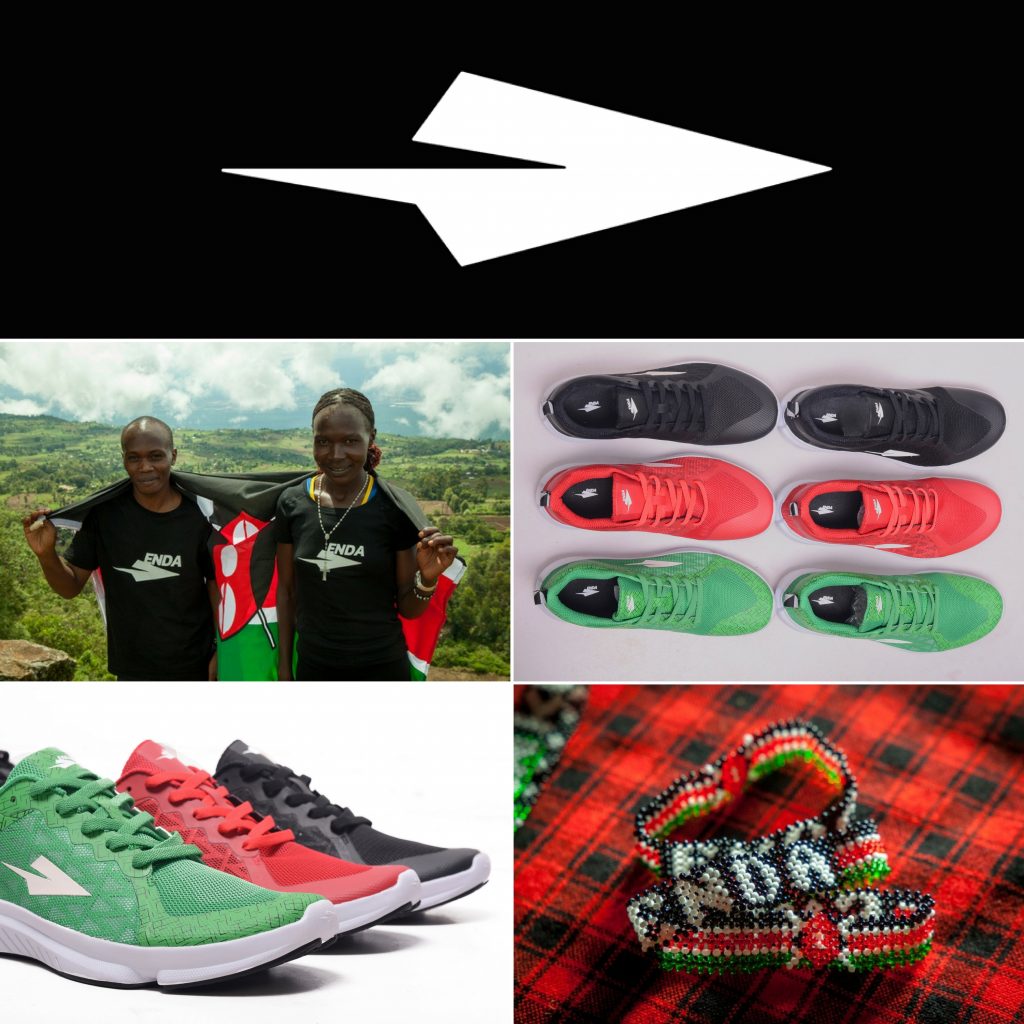 "Enda's inspiration comes from questioning why Kenya, with all her renowned reputation in running, does not make running shoes. It is about us as Kenyans moving from a mindset of consumption and being recipients of small tokens to being the manufacturers or the big players in an industry valued at over $4 billion."
Enda brings together world-class shoe designers, developers and Kenyan athletes to create performance running shoes that capture the skills and experience of Kenyan athletes.
"We also draw inspiration from Kenyan athletes, the culture of Kenyan running and the African tradition of transmitting history and stories orally from one generation to the next. We tell stories through subtle design cues in our product that pay ode to Kenya and running history. We hope that through these inspirations, the story of Kenya and Kenyan running can be told in a way that reflects our pride in our culture."
Navalayo is also a cohort of the Creative DNA, a program under the British Council's East African Arts. This program supports young and upcoming entrepreneurs financially, helping them develop skills, knowledge and networks in Kenya as well as in the UK.
She also describes herself as one coming from a humble background but with great ideas.
"Looking at our generation, we don't have super rich parents, we are just ordinary people from ordinary families. People have great ideas and don't have capital but then we have factories that exist but they don't have the capacity. We can tap into the culture of shared economies where idle capacity is rented out to local entrepreneurs that don't have sufficient funds to start a factory but enough to rent out some capacity."
She describes her identity as a creative rooted in trying to find a way to make life better for people, be it through her company or personal initiatives.
According to her, Enda has created job opportunities for Kenyans, and so the more reason Kenya should push for an export-oriented contract manufacturing as a means of bringing together the creativity of Kenyan youth and idle capacity in existing manufacturing facilities.
"Looking at history, Kenya and Africa have so much potential, but generation after generation, we squander that potential with the hope that the next generation will be the redeemers. I think about this a lot and hence why I want my work to be part of something that builds communities and expands opportunities for others. That is why Enda is built on increasing Kenya's share of the global running footwear and apparel industry and why at Enda, we give 2% of our revenues to community projects."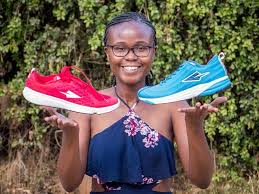 Tackling the challenges head-on
Navalayo says access to capital is one of the biggest challenges they face as a production company in the sneaker industry. She explains that "the running shoe industry is very much a marketing game" And we went in knowing fully well that we have to be creative in overcoming this shortfall. The manufacturing industry also requires significant investments in assets. What worked for us was contract manufacturing which I highly advocate for."
While recently giving a talk on a TV Show in Kenya, she shared sentiments on how patriarchy has been the stumbling block for the growth of women-led business in Africa and how they can get past this with the support of the society support.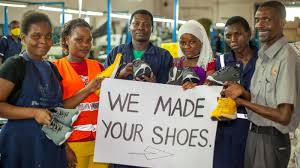 "People ask how I started Enda and when I think about it, I was able to do it because I have a lot of freedom to do what I want to do and I have a supportive family that forms a very strong support network. My wish would be that all women have that option. It's simply just about freeing up women's time to pursue things outside the domestic sphere, if they wish to do so. Society and culture places the burden of domestic chores on women. If a woman wants to succeed outside that sphere, then she needs a very reliable family and social network. In my opinion, the question on how to increase the number of women-led business, lies as much in giving women time as it is about resource access. "
Osembo describes change as something yet to be felt by those on the receiving end of things, especially while gender equity has been long talked about and measures put in place to improve it.
"Change, I believe, can only be measured or felt most by the person who is on the receiving end of things." If that person says change has happened, then change has happened. But most of the women I speak to still say that I am "lucky" to have a family that allows me to take risks."
Being the first to do this in Africa, Osembo advices people who according to her think their ideas are crazy..
"You won't know until you try. A lot of people are afraid to try. You only live once, you wake up today and tomorrow is not guaranteed. People take time for granted. You have to know that this life ends but at the end of it all will you have achieved your purpose? Your purpose won't necessarily be clear, you must be willing to try different things till you figure what it is."