The traditional head of Ogombo community in Eti -osa local council development area Lagos State, Chief Abiodun Ogunbo, has appealed to Lagos State government to provide basic infrastructure for his community.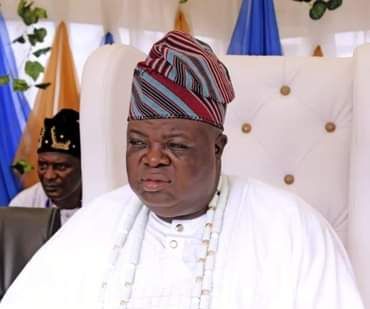 The monarch made the plea at his 2nd year coronation's anniversary in Ogombo town Lagos urging Governor Babajide Sanwo-Olu to extend his developmental strides to Ogombo as the town is fast growing.
Chief Abiodun Ogunbo, stated further that the provision of basic infrastructure by the government would also attract investment and development to the area, there by creating jobs opportunities and boosting the revenue of the state.
He pointed out that  for government presence to be established, there is need for state of the art health center, modern market, schools, library and any other projects for the welfare of the people.
He disclosed that despite some challenges, he acknowledged the support of his community Leaders and Stakeholders to curb lawlessness, disunity, dissatisfaction and rancor in the  community.
Chief Ogunbo also called on the state government to hasten works on the ongoing construction of Ogombo -Sangotedo road.
He commended Hon.Noheem Adams, member House of Assembly representing Eti -Osa constituency 2 for his good representation, "we are proud of his leadership prowess".
The monarch also commended the people of Ogombo for standing by him always stating that their roles in the administration of the community can't be qualified.
The traditional ruler advised sons and daughters of Ogombo to join hand with him for the development of the town given its rich heritagae passed down from its Ancestors.
The  highpoint of  the event was unveiling the status of the founder of the great community named late Abiodun Ogudu Oke Oshadi, a powerful hunter and lfa priest. The elated traditional ruler said that he is sustaining the legacy of the founder by restoring peace on the historical town.