The domestic equities rebounded from the bearish close on Monday, following investors' buying interest in bellwethers such as DANGCEM and MTNN. Accordingly, the benchmark index advanced by 0.4% to to close at 38,720.81 points. Consequently, the Month-to-Date and Year-to-Date losses moderated to -2.7% and -3.9%, respectively.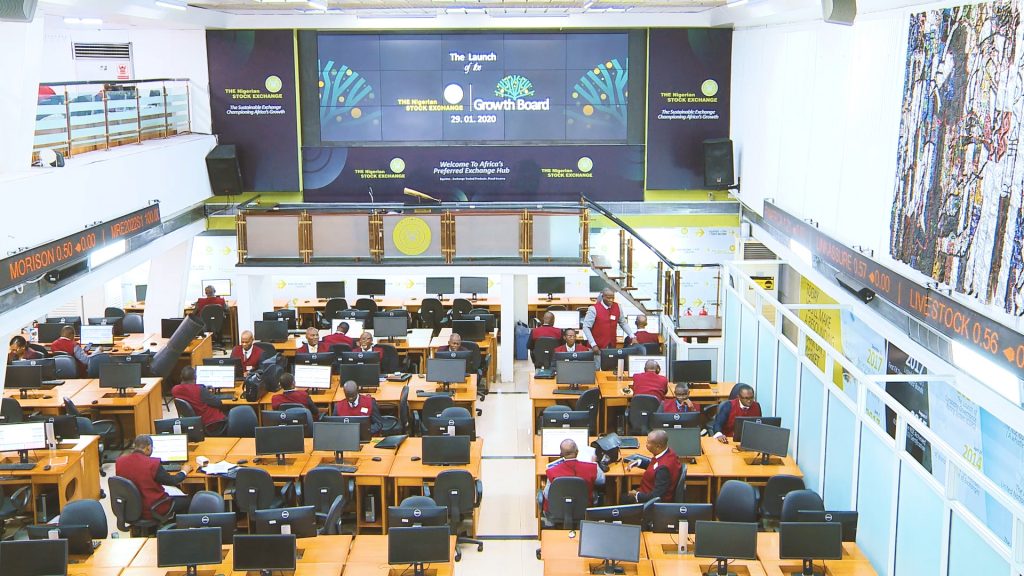 The total volume traded increased by 19.7% to 220.86 million units, valued at NGN4.21 billion and exchanged in 4,192 deals. UBA was the most traded stock by volume at 24.41 million units, while DANGCEM was the most traded stock by value at NGN933.04 million.

Analysing by sectors, the Industrial Goods and Consumer Goods indices recorded gains, while the Banking and Insurance indices declined. The Oil & Gas index closed flat.

Investors' sentiment, as measured by market breadth was bearish, as 19 tickers lost, relative to 11 gainers. WAPIC and AFRIPRUD recorded the largest losses of the day, while REGALINS and GUINNESS  topped the gainers' list.

                 
Meanwhile, the naira depreciated by 0.2% to NGN409.75/USD at the I&E window but remained flat at NGN485.00/USD in the parallel market.

The overnight lending rate contracted by 225bps to 10.5%, as inflows from OMO bills maturities (NGN143.35 billion) bolstered financial system liquidity.

Activities at the NTB secondary market turned bearish, as the average yield expanded by 30bps to 3.1%. The average yield was flat at the short and mid segments across the curve but expanded at the long (+60bps) end as market participants sold off the 198-DTM (+118bps) bill. Similarly, the average yield increased by 25bps to 6.9% at the OMO secondary market.

Trading in the Treasury bonds secondary market was mixed, as the average yield was flat at 9.3%. The average yield was flat at the short and long ends across the benchmark curve but expanded slightly at the mid (+2bps) segment following profit-taking activities off the MAR-2027 (+8bps) bond.