Trading at the Nigerian Stock Exchange yesterday sustained its bearish run as the All Share Index dipped by 0.78% to 30,400.28 points, following sell-offs in heavyweight stocks.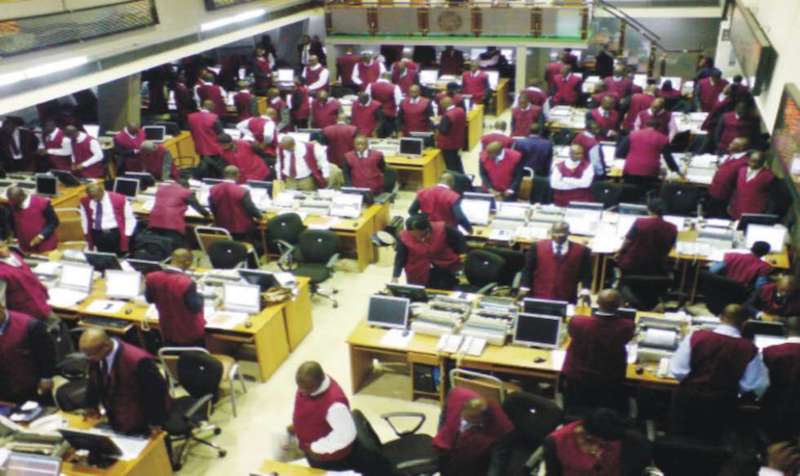 Most sectoral indices – Consumer Goods (-2.29%), Banking (-0.94%), Oil & Gas (-0.73%), and Insurance (-0.29%) – closed negative. The notable stocks include NESTLE (-1.69%), ZENITHBANK (-1.84%), and FO (-2.53%), NEM (-10.00%). Meanwhile the Industrial Goods (+0.82%) index closed positive on account of the gain in WAPCO (+0.44%).
Market breadth was negative with 34 losers and 14 gainers, led by NEM and DIAMONDBNK (+10.00%) stocks respectively. Total volume moderated by 33.4% to 222.58 million units, valued at NGN3.34 billion, and exchanged in 3,746 deals.
We reiterate our negative outlook for the equities market in the short to medium term, amidst political concerns ahead of the 2019 elections, and the absence of a positive market trigger. However, positive macroeconomic fundamentals remain supportive of recovery in the long term.
CURRENCY
The USD/NGN depreciated by 0.09% to NGN365.68 in the I&E FX window, while it remained flat at NGN361 in the parallel market. Total turnover in the IEW increased by 27.7% to USD140.91 million, with trades consummated within the NGN360.00-366.50/USD band.
FIXED INCOME AND MONEY MARKET
The overnight lending rate rose 425 bps to 28.00%, from 23.75% in the previous session, as banks provisioned for the CBN's wholesale FX intervention.
Trading in the treasury bills market was mixed, albeit with a bullish tilt, as average yield moderated by 2 bps to 15.38%. Yields contracted at the mid (-8 bps) and long (-9 bps) segments, owing to demand for the 150DTM (-33 bps) and 269DTM (-49 bps) bills, respectively. Conversely, yields expanded at the short (+14 bps) end of the curve, following a selloff of the 66DTM (+54 bps) bill.
Activities in the bond market were bearish, as average yield rose by 2 bps to 15.29%. Sell pressure was concentrated at the short (+9 bps) and long (+1 bp) ends of the curve, with yield on the JUN-2019 (+55 bps) and JUL-2034 (+6 bps) bonds expanding respectively. Conversely, demand for the MAR-2024 (+6 bps) bonds led to yield expansion at the mid (-4 bps) segment.
Credit: Cordros Capital