Shareholders of Chemical Allied Products Plc (CAP) and Portland Paints and Products Nigeria Plc have approved the merger of the two entities. This was one of the resolutions passed at the court-ordered meeting, held separately by the two companies on Thursday in Lagos.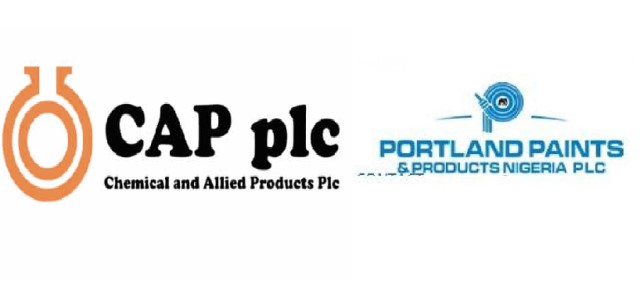 Ayomipo Wey, company secretary of CAP Plc, in a statement said the paint maker is now authorised to enter into a merger, and business consolidation with Portland Paints.
"In view of the merger with Portland Paints, and to give effect to the full completion of the Scheme Merger, CAP Plc is hereby authorized to pay Cash Consideration of N2.90 to the Scheme Shareholders for each ordinary share of N0.50 held in Portland Paints as at close of business on the Terminal Date," she said.
"Upon the Scheme becoming effective, the CAP Plc is hereby authorized to allot up to 99,176,942 shares to Shareholders of Portland Paints Plc who elect to receive the Share Consideration, as the shareholders hereby waive their pre-emptive rights to any such shares."
Olumide Osundolire, company secretary of Portland paints, in a statement said "All assets and liabilities of the company including but not limited to real property intellectual property rights, credits, permits, allowances, equipment and machinery, plant, fixture and fittings, motor vehicles, businesses as at the Effective date shall be transferred to CAP without further act or deeds by the parties."
In October 2020, both companies announced their proposed merger aimed at driving growth and expansion within the Nigerian and African markets.
With CAP emerging as the resultant entity, all of Portland Paints' assets, liabilities and business undertakings including real property and intellectual property rights would be transferred to CAP.
Upon the completion of the merger, the "Enlarged CAP" is expected to have an estimated market share of 14.9%, with a product portfolio which cuts across the decorative, industrial, marine and protective segments, with 26 product offerings in total.
These product offerings will be distributed across 91 stores across 32 states in the country, as the enlarged entity will leverage the benefits of a wider distribution network.