Relationship Experts have been speaking on the need for individuals to build healthier relationships as it would go a long way enhancing productivity in business as well as other aspects of development in the society.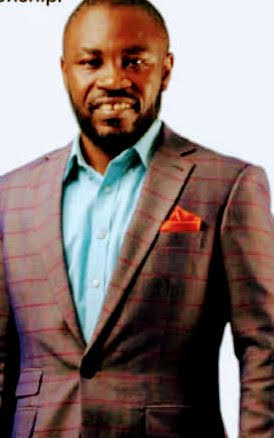 Founder, Gnosis Help Initiative and marriage counsellor, Barrister Olumide Omosebi made the call at an event organized by the group with theme "Before I Say I Do" in Lagos recently.
Addressing participants at the event, he recounted various cases and reports of domestic violence, emotional and physical abuses of girls, women and men who had met untimely deaths in such abusive relationships and marriages. He also cited the fact there are other common cases of domestic abuses in communities not reported by the media.
According g to him, the emotional wellbeing of an individual whether self-employed or in paid employment impacts in no small measure on his or her productive capacity. He called on the need for intending couples to do due diligence before saying the three worded phrase 'Yes I Do'. This he said will help prevent such couples broken marriages.
''You need to know the different temperamental traits that exist in your partner. Whether he or she is a combination of a sanguine and choleric, or melancholy and phlegmatic and so on. If you know and understand your own personality and character trait, you will look out an individual with a temperament that match with yours.''
Omosebi observed that most spouses go into relationships with the aim of changing the character and life- style of the partners, According to him, the ability to change anybody is beyond human capacity except the individuals choose to change themselves.
The marriage counsellor added that abused partners continue to endure bad relationships instead of enjoying the unions.
''Sadly most couples still practice some archaic harmful customs and traditions that are detrimental to marriage vows. They increase pains, abuse, and loss of memory, depression or sudden death of their innocent spouses,''
According to him, such harmful traditions were handed over from one generation to another and should be stopped in this 21st century.
He advised anyone in an abusive or life- threatening relationship or marriage to stay away from the source of such harm for the safety of life or be separated.

'' Whether you are single or in a relationship, you must look out for positive traits in your prospective partner. And negative and unhealthy character traits such as pride, arrogance, extreme jealousy, unforgivenes and bitterness should be seen as red flags.''
He added that these traits have over-bearing and overwhelming effects their innocent partners, saying there are cases where an individual's business suffered a huge setback as a result of a failed marriage.
''You must know your deal breaker, and when to walk away. As a broken relationship is far better than a broken marriage''
He encouraged participants to know themselves through self-discovery knowledge as well as understanding the principle of boundaries. He also encouraged them read and listen to literary materials on relationship and marriage as well as attending seminars and programs that help equip them in preparation for life after they say 'I DO'.