In a move to assist women interested in the Recycling business amid the Covid9 Pandemic, Buddy Entrepreneurs recently embarked on a one day free training for women in Lagos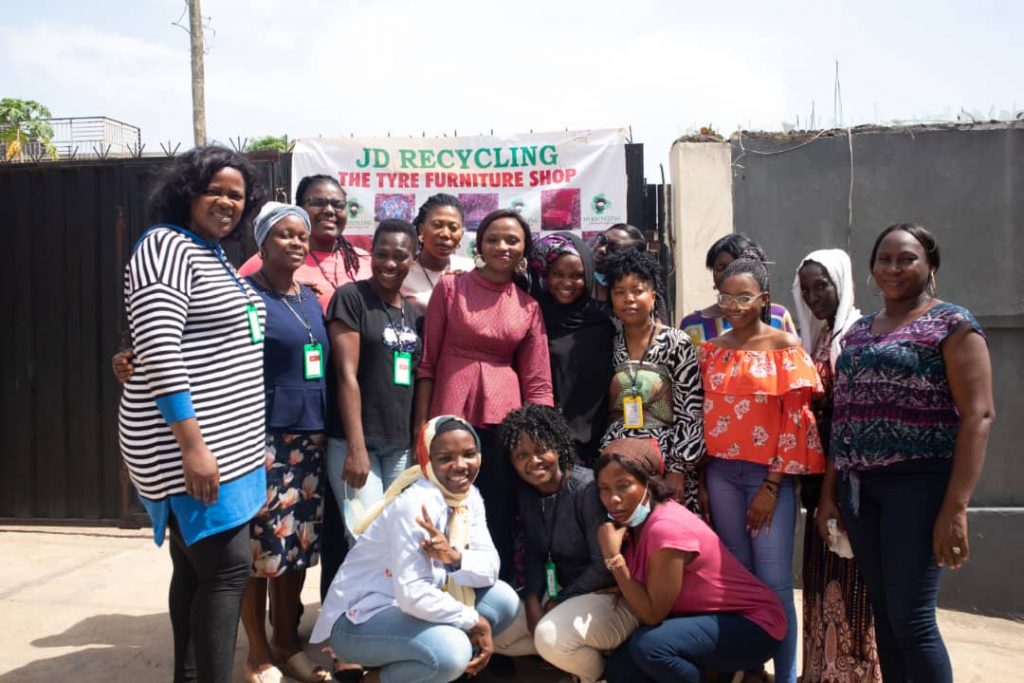 Mrs Olaide Ayodele, convener and Chief Executive Officer, JD Recycling took to participants through practical training of recycling business by convert items, old tyres to fashionable cushions and chairs. She also gave them sources where they can cheap and affordable accessories and decorations.
According to her, our company specializes on using recycling tyres for design, furniture lighting, and decoration. Ayodele urged them to use the recycled materials to make healthy environment and a living.
The event started from 10am till 6 pm, practical sections tyres cushion, digital marketing training, production of key holders jewelry and hat making
"We brought our trainers to teach practical skills on how to start small recycle business from their environment and grow it into a multI- million dollar business, mentorship, support and networking among others''.
Ayodele urged that women should build strong relationships; they must learn to connect people, building great network now and in future. She urged new startups to start from home and grow global brand using the digital space .According to her COVID19 has new opportunities for new business, capacity building , training on viable businesses like recycling and up cycling that has not been well harnessed. In the recycling sector, she disclosed that there are few players, we need more persons to join in harnessing and saving our environment from waste and climate change.
According to her, we had to adhere to the COVID 19 guidelines in our training. We hope to make it free monthly training for women as part of our corporate social responsibility. We appreciated the support of individuals and private organizations.
A Digital expert and trainer, Mr. Damilola Shomade," The pandemic has changed our social and work environment culture one of the key lessons we have learned is to plan towards creating a distributed business workforce and allow employees to work, remotely when and necessary".
He took the participants through ways to make their businesses top -notch on instragram and other society. He added that when people go on -line to search for solution to problem, so he advised that participants to put their businesses on -line and so that google can search for the businesses.
The digital expert recalled that during pre COVID19 pandemic forced businesses and offices to close totally or partially shut down even our governments partially shut government organisations shut work places and stores during the lockdown. For businesses on -line made huge money than those not off-line.
He recalled that the pandemic has undoubtedly affected all the industries, domestic and international businesses across countries and sectors in the world. Hence people resorted to digital facilties like instagram, video conferencing, Google, Zoom,Skype and tools work remotely to keep their businesses or productivity afloat. He advised that in order to maintain relevance in the business, corporate world , members and individuals need training on modern digital skills and tools.
Shomade observed that most business owners do have personal instragram but not instragram business account,he advised to post brand or unbranded posts, use unified business logos, request for Direct Messages, He urged that to use link tree to add more information to their personal bio- data.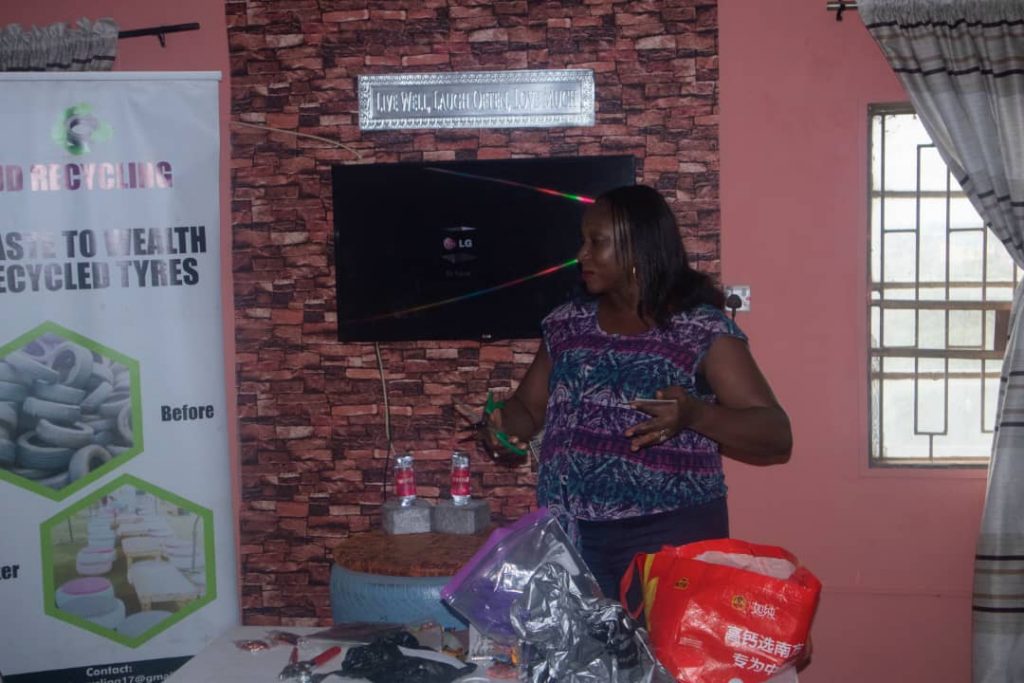 He listed the use of testimonials,research, check reviews of your products and other products, avoid negative comments and rectify any negative feedback never delect them but reply with positive and calm response to boost your organisations.
The Chief Executive Officer Purple Stripes and resouce person, Mrs. Fehitoluwa Dada maintained that take advantage of the new opportunities that the situation has provided." I have been in shoes business for 7 years and use the social media to drive my brand ". We spealise on customised aso oke shoes, Ankara design male and female shoes, beaded slippers ,key holders, belt making, hat making among others
Dada has trained both persons locally and on – line in the business." We have over years trained school kids, teachers and parents on vocational skills to empower them and save the community from waste and climate change.
"We ensure they use recyled items such as old slippers, earings ,key holders ,shoe making ,belt making from home convert them and generate money."
The Purple Stripes boss disclosed her organisation has regularly partnered individuals,private companies and Lagos government support, to empower women youths and families in the society.She added that, we help trainnees to get grants, soft loans and mentor,network with them to make their businesses globally relevant.
Speaking to one of the participants, ,she noted that she has learnt something new things by recycling her waste to wealth. Leaving the training with more knowledge and materials tools to work with. She lauded JD Reclying for the kind gestures towards the enterprenuership empowerment.
Another beneficiary and business owner told Business 360 News that I have benefited from the training better than I could imagine; l also learn from the digital training how to stragitize my business optimally. i am also going home with a star prize of the finished recycled cushion with a certificate.