There are indications that the Federal Government may have up till 2021 to stop the importation of dirty fuel into the country. This came on the hills of a recent report by international resource watchdog, Stakeholders Democracy Network (SDN), which claimed that samples of petrol from illegal refineries in the Niger Delta were of a higher quality than imported equivalents.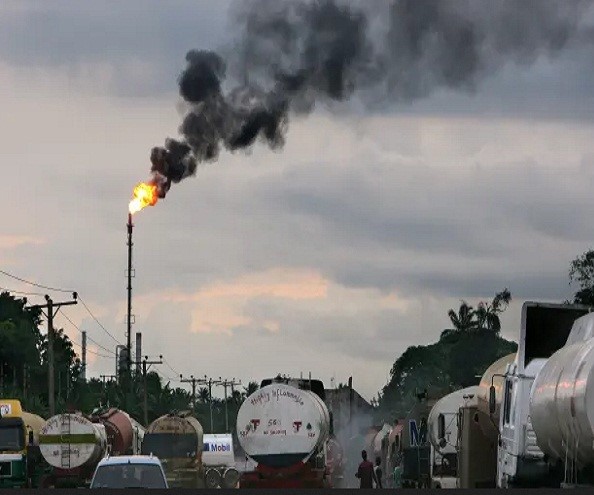 It said fuel exported from Europe exceeded EU pollution limits by as much as 204 times.
However, Nigerian authorities insist that imported products conform to national standards and parameters set by regulators. African Refiners and Distributors Association (ARA), an organization for the continent's downstream oil sector, however, told the media, yesterday, that Africa is faced with the import of fuel with high sulphur and that a high-level engagement with the African Union is already ongoing to reduce sulfur in fuel to 50ppm by 2025 and 10ppm by 2030.
Meanwhile, the Economic Communities of West Africa States (ECOWAS) Commission, and the Climate and Clean Air Coalition (CCAC) had noted that switching to low-sulphur diesel and use of cleaner vehicles would result in yearly savings in health costs of about $6 billion in Sub-Saharan Africa.
ARA Executive Secretary Anibor Kragha said the group is focused on ensuring that best practices are used for commercial refining operations to ensure key performance, and that health, safety and environment standards are followed to produce cleaner petroleum products.
According to him, "A key ongoing initiative is the ARA's collaboration with the African Union (AU) on the adoption of harmonised AFRI Clean Fuel Specifications across Africa. These Cleaner Fuel specs recommend the adoption of AFRI 5 (50 ppm sulphur for gasoline and diesel) by 2025 and AFRI 6 specs (10 ppm for same products) by 2030."
He added: "The objective is to stop importation of fuels not meeting these AFRI specs into Africa by 2021 and give existing refineries until 2025 to upgrade their facilities to produce the cleaner specs. ECOWAS Council of Ministers of Hydrocarbons in February 2020 recommended product imports to meet AFRI 5 specs by 2021 and ECOWAS refineries to meet AFRI 5 specs by 2025."
MEANWHILE, the Federal Government, through the Nigerian Content Development and Monitoring Board (NCDMB), yesterday, announced the expansion of the Nigerian Content Intervention Fund (NCIF) from $200 million to $350 million (135.8 billion).
NCIF, initiated in 2017 as a $200 million fund, is being managed by the Bank of Industry (BoI) to facilitate on-lending to qualified stakeholders in the Nigerian Oil and Gas industry on five loan product types.
Being a part of the Nigerian Content Development Fund (NCDF), the fund is aggregated from the one per cent deduction from the value of contracts executed in the upstream sector of the oil and gas industry.
NCDMB disclosed, yesterday, that the enlargement of the fund by $150 million was part of the decisions taken at the recent NCDMB Governing Council meeting. According to the content development institution, the council approved that $100 million from the additional funds would be deployed to boost the five existing loan products of the NCI Fund, which include manufacturing, asset acquisition, contract financing, loan refinancing and community contractor financing.
The agency added in a statement that approval was also given for US$20 million and US$30 million, respectively, to be deployed to two newly developed loan product types – the Intervention Fund for Women in Oil & Gas and PETAN Products, which include Working Capital loans and Capacity Building loans for PETAN member companies.
Source: The Guardian News