Leading travel industry Chiefs have reacted with dismay to Boris Johnson's latest comments on the lockdown roadmap, saying they need more clarity.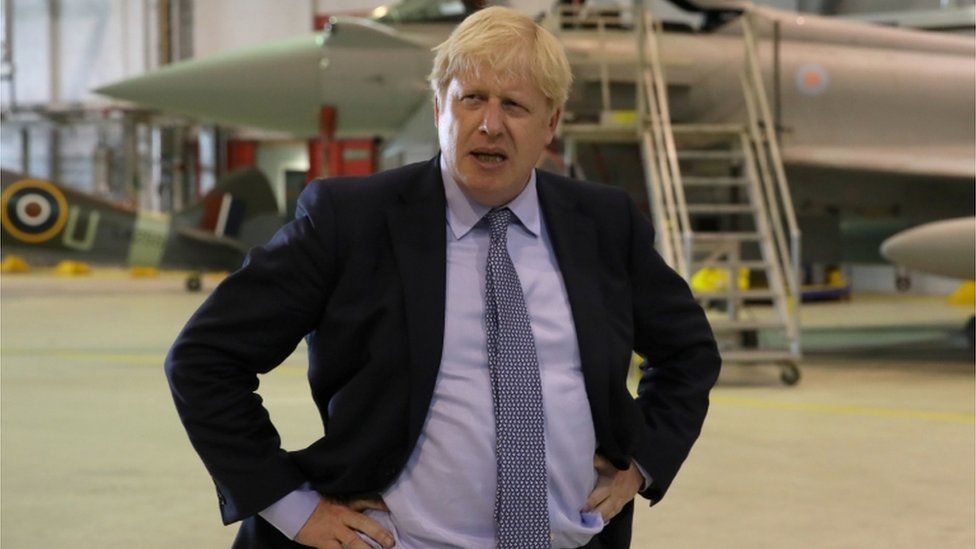 The prime minister said he was "hopeful" that foreign travel could begin again on 17 May. But he said more data was needed before a firm decision could be taken.
The Business Travel Association said the announcement was "beyond disappointing" and called for "a clear pathway to international travel and trade".
Its chief executive, Clive Wratten, said moves to open borders had "once again been kicked down the road".
"The business travel industry continues to be crippled by today's lack of movement," he added.
In a Downing Street briefing on Monday, Mr Johnson said he did not want to see coronavirus re-imported from abroad and urged people to await a report from the Global Travel Taskforce on 12 April.
Mr Wratten called on the government to be "confident in its roadmap", adding: "This is our last resort."
Other travel industry bodies expressed similar discontent as they await further details of a risk-based "traffic light" system for foreign travel, due to be published later this week.
Under the system, no isolation would be necessary on return to the UK from "green" countries – although pre-departure and post-arrival tests would be required.
Tim Alderslade, chief executive of Airlines UK, said: "Whilst we support the establishment of a framework for restarting international travel and welcome the removal of self-isolation for arrivals from 'green countries', today's announcement does not provide the clarity we were seeking on the roadmap back towards normality.
"We await further details, but the measures indicated, including the potential for multiple tests for travellers even from 'green countries', will prevent meaningful travel even to low-risk destinations."
Mark Tanzer, chief executive of the Abta travel association, welcomed the traffic light system, but said: "We need to see the details in the Global Travel Taskforce report before this can be assessed fully."
He added: "It is vital that the government clarifies how the transition between green, amber and red levels will work, both to help travel businesses plan ahead and to provide reassurance for travellers.
"Destinations should not be suddenly closed off unless variants of concern dictate that this must happen."
The chief executive of the Airport Operators Association, Karen Dee, said she was "disappointed" that the prime minister "continues to suggest significant barriers to international travel and may push back the date of restart beyond 17 May".
She said a "risk-based, proportionate system" could "open up aviation without quarantine and with affordable, rapid testing". [BBC]